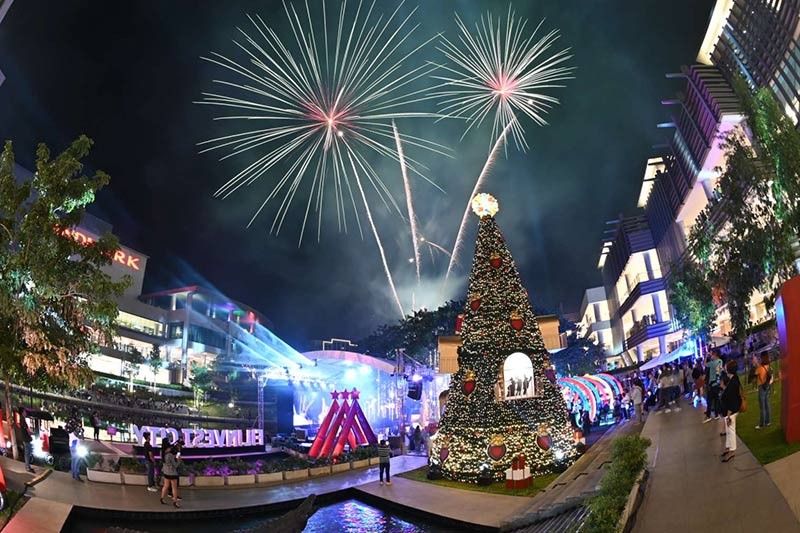 Fireworks during weekend at Filinvest City
Photo Release
Light up your wonder at Filinvest City
MANILA, Philippines — Nothing signifies the approach of Christmas more than the glow coming from Christmas lights. In the Philippine context, putting up lights — or the Christmas parol— symbolizes the victory of light over darkness and the Filipinos' hope and goodwill during the holiday season.

As a country that is known for celebrating the Yuletide season the longest, the Philippines has many ways of ringing in the birth of Christ. In Alabang, Filinvest City has become the ultimate holiday destination in the South with its highly anticipated annual holiday celebrations. This year, Filinvest City is ringing in the holiday cheer with the theme, "Light Up the Wonder at Filinvest City," while introducing their newest attraction, the Water Garden.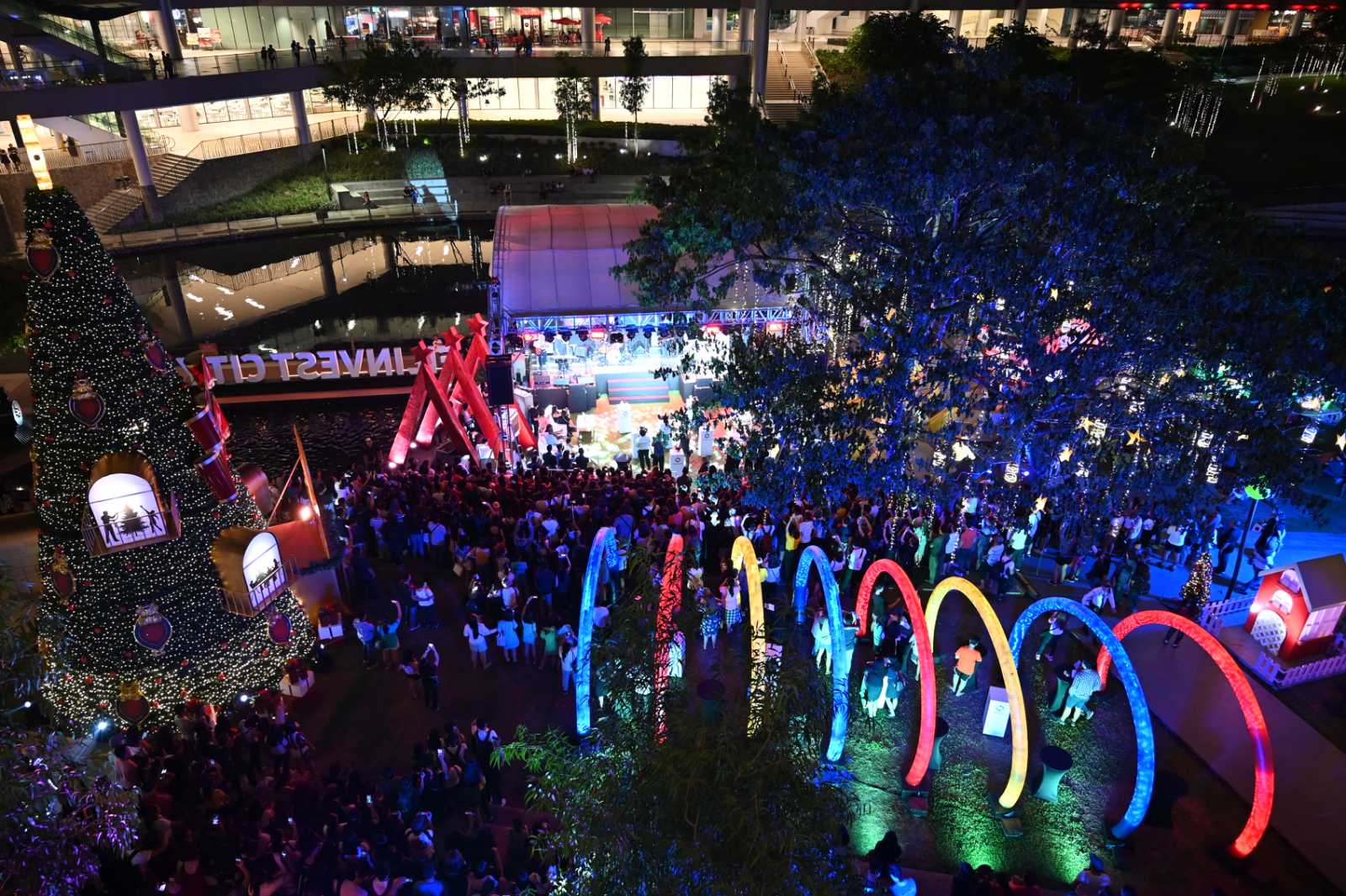 The Water Garden is transformed into a Christmas Wonderland with lights and sights to delight families, barkadas, office mates, and even the top honchos. Be awed by the amazing display of lights against a backdrop of a Christmas village where magic can be seen and felt at every corner. The village will showcase life-sized installations of stores, houses and playgrounds adorned with Christmas lights and decorations.
Feel the playful magic of the holidays even more with the numerous attractions Filinvest City has in store for their visitors and guests. Since no Christmas celebration is ever complete without the Christmas tree. This year, FilinvestCity will be displaying a 42-foot tall tree thatis decorated with symbols of Christmas.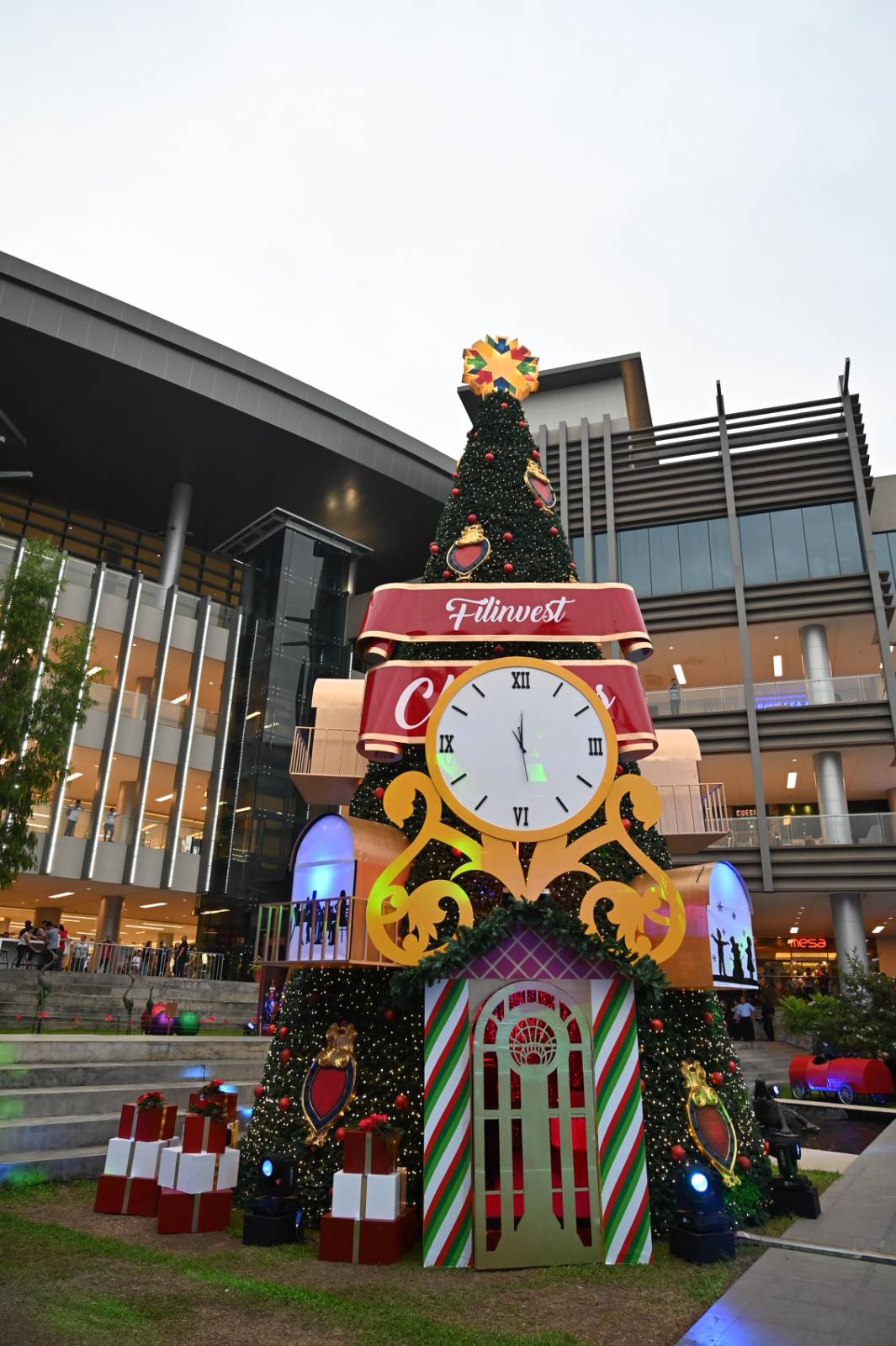 Take Instagrammablepictures with life-sized gifts on display. There is also a designated photobooth area, where a life-sized television adorned with Christmas elements is available. On Sundays, Santa Claus will be making a special appearance here for the kids and kids-at-heart.Another photo-op that should not be missed before he goes back to the North Pole!

The Christmas Village is more than just lights and decorations for friends and families to enjoy and take pictures of, as there are other activities to be had. Spend the weekend at Filinvest City and be serenaded by your fave local artists who will be performing live every Saturday, starting Nov. 16.
Here is the schedule of the performances:
November 16 - Wicked Adobo, Holmes, and Silent Sanctuary
November 23 - Wicked Adobo, Basically Saturday Night, and Orange & Lemons
November 30 - Wicked Adobo, Paolo Mallari, and Leanne and Naara
December 7 - Wicked Adobo, Paolo Sandejas, and Hale
December 14 - Wicked Adobo, Jensen Gomez, and Unique
December 21 - Wicked Adobo, Quorista, and I Belong to the Zoo
December 28 - Wicked Adobo, The Cosmic Misfits, and This Band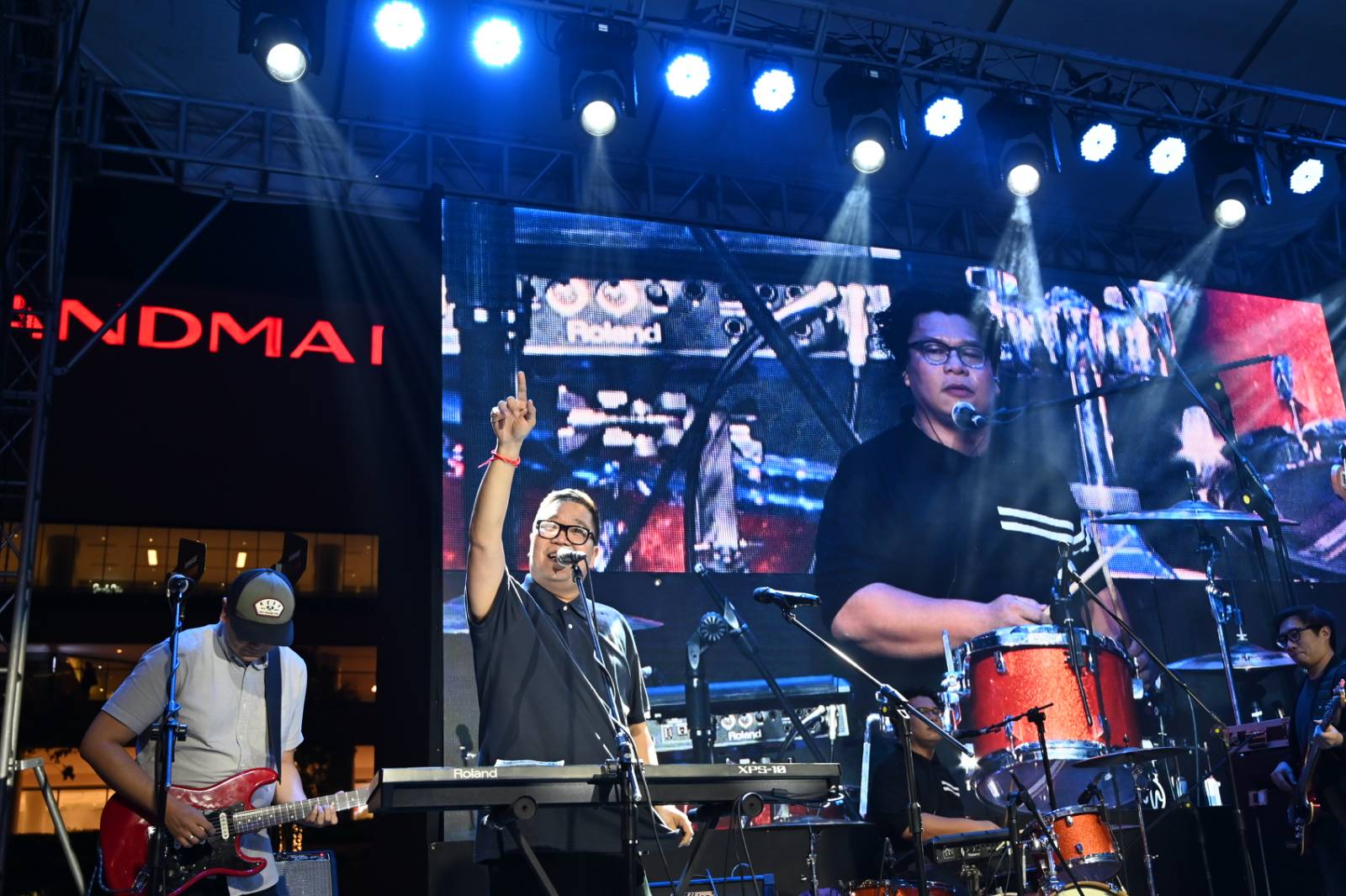 After your trip to the magical Christmas Village, enjoy a leisurely drive around the city with the lit up tree-lined roads and buildings. What could be a better way of ending a festive night?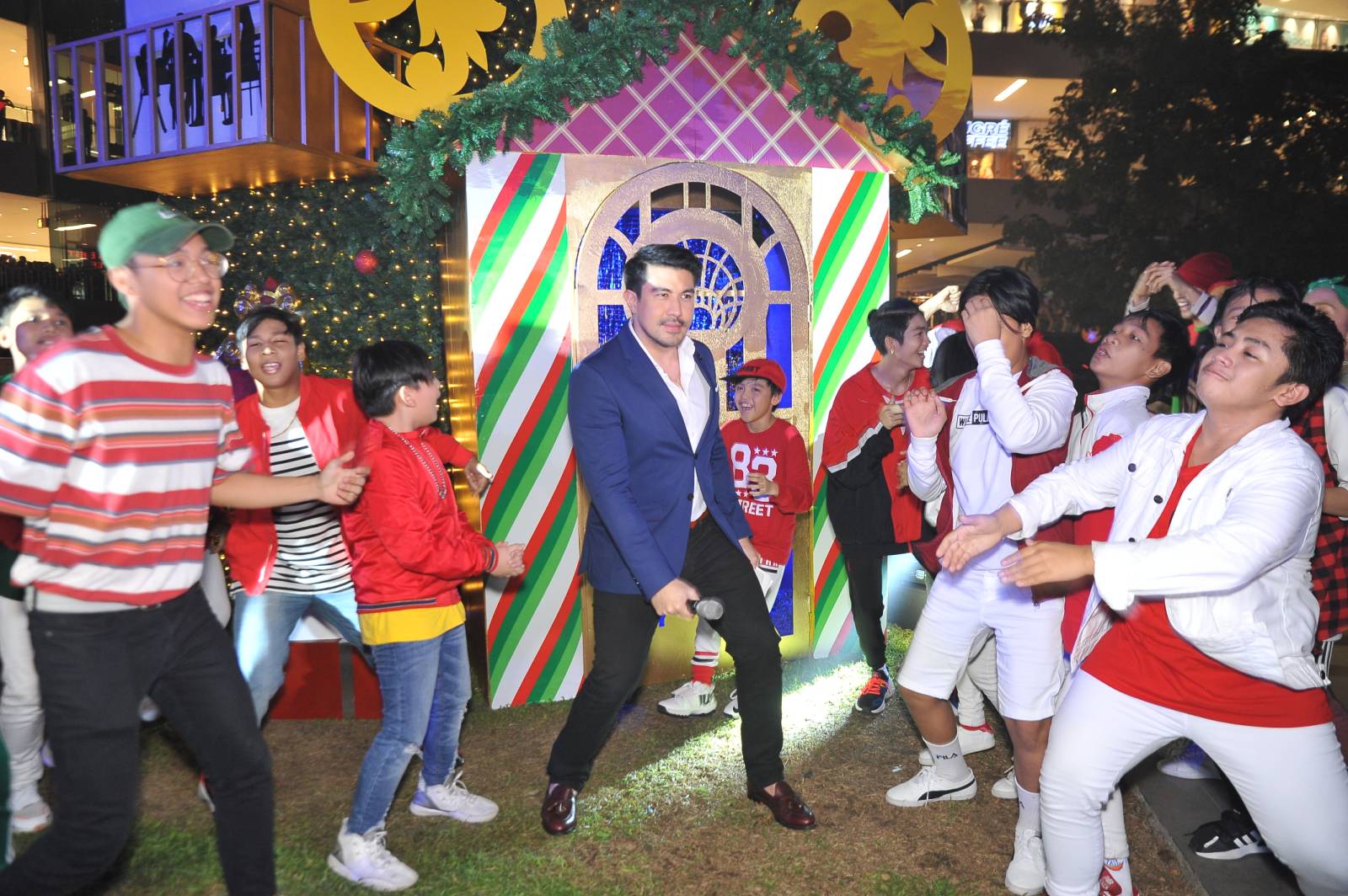 This Yuletide season, head to Filinvest City, the South's most happening holiday destination and celebrate the holiday with friends and loved ones.
For more information and updates on Filinvest City's Christmas celebrations, visit Filinvest City's Facebook page: https://www.facebook.com/FilinvestCityOFFICIAL/