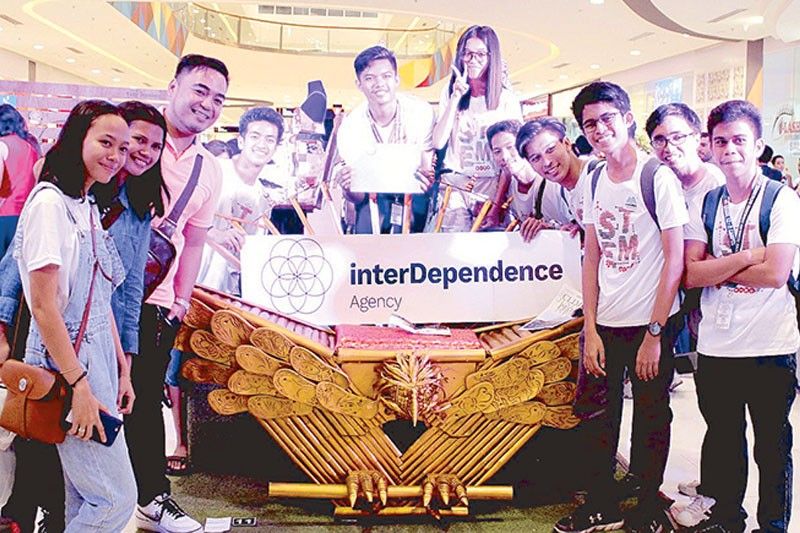 The students of Leyte National High School with their winning piece.
Winning with interdependence
Kelly Austria
(The Philippine Star) - September 22, 2019 - 12:00am
MANILA, Philippines — Nearly six years after Tacloban made headlines for the devastation it went through under Super Typhoon Yolanda (Haiyan), the city and the region of Eastern Visayas continue to stand together in the face of climate change.
Over 500 students, teachers, entrepreneurs and activists recently gathered in Tacloban City for the first global Interdependence Day. The Tacloban event coincides with other Interdependence Days activities being organized around the world. These events aim to bring together people who are looking to consider new ways of framing climate issues and provide communities the platform to collaborate on new responses to these problems.?One of the goals of the interDependence Agency is to educate the public about environmental issues in local communities.
Interdependence Day Philippines saw 14 teams from Leyte and Samar showcase their creations for the Ecodesign Challenge, an inter-school upcycling competition.
Upcycling is the reuse of junk, unwanted or unutilized items in a new, improved or more functional way.
"Through this challenge, students have fun exploring creative methods of addressing climate issues. For this one, we are focusing on waste management and plastics pollution. Today, we have seen what can happen when young people come together to create a more sustainable future," said Jacques Palami, event organizer.
Haribon, a chair made out of used rubber slippers, took home the first prize. It was made by students from Leyte National High School.
Alongside the exhibit, some social and environmental organizations like Greenpeace Philippines, Waste 360, Heco, CocoAsenso, BeenGo Farm, Yellow Doors Xchange and Organique Options were also present to share and promote their activities to the diverse crowd.
Interdependence Day Philippines was co-organized by the Department of Education (Division of Tacloban), Yellow Doors Hostel and Cleaner.Earth.
Cleaner.Earth, the Germany-based social enterprise, officially sponsored the event by offsetting the 1,000 kg of greenhouse gas emissions generated by this activity.
CO2 offsetting was achieved by supporting an official UNFCCC greenhouse gas reduction project under the Clean Development Machanism (CDM) of the Kyoto Protocol.
"The whole point of interDependence is to recognize that we all live in one planet with limited resources, and that actions by one group can indeed affect everybody, thereby making all of us interdependent. And it is fitting that for the first Interdependence Day, many organizations from different sectors stand with us today, shoulder to shoulder, declaring that the Philippines is in on fighting climate change," Palami said.
InterDependence Agency is a newly-founded not-for-profit based in London.
Through its InterDependence Blueprint and financed by the InterDependence Bonds, it plans to fund climate solutions worldwide and invest in local renewable energy and sustainable food production.