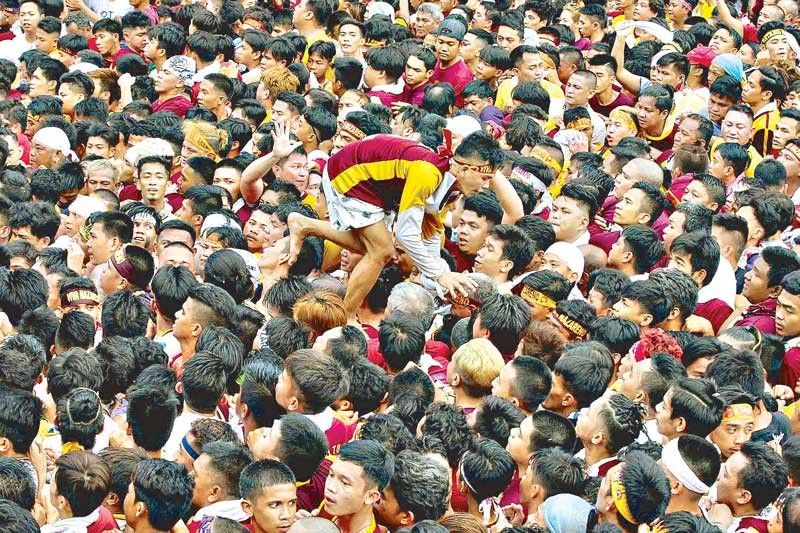 Two weeks into the new year and it's looking very much like the old year. As they say, same old, same old. The rantings continue, the "jokes" continue, the killings continue, prices continue to rise…and hold your breath for when the second round of excise and value added taxes kicks in any day now when oil companies declare their old inventories have run out. Food prices that spiked during the holidays have hardly come down; my suki warned that prices would remain "mataas hanggang Pebrero pa," with no assurance that March would usher in lower prices.
Killings and violence are expected to become more rampant as candidates come out of the season of peace and goodwill raring to go get the votes and win the election, whatever it takes. Ever since that brilliant decision from the High Court declared that there is no such thing as premature campaigning and thus campaigning out of season is not illegal, everyone who filed his/her certificate of candidacy last October has been on the campaign trail. In truth, many of them were campaigning long before that. At the party of a business group last Christmas, one candidate for senator unabashedly proclaimed in a thinly disguised campaign spiel that it was so nice to be with her "dear friends" as she goes about her "hectic campaign."
Posters and tarpaulins with their ugly faces are all over the place, hanging from pedestrian overpasses, electric posts, street signs, trees, fences, the wire enclosure of basketball courts…with Christmas greetings, happy fiesta, traslacion and, very soon, lunar or Chinese New Year and Valentine's Day wishes. And they're all over television too, each one espousing his/her formula for solving the country's problems. Honestly, amid all that noise it's difficult to find candidates worth my vote.
The conundrum here is why the Commission on Elections bothers to set official campaign periods – Feb. 12 to May 11 for senatorial and party-list candidates and March 30 to May 11 for local candidates like governors, mayors and the like, plus congressmen. So what will they do differently during the "official" campaign period that they aren't already doing?
* * *
We share in this issue photos of last Wednesday's traslacion of the Black Nazarene, the annual mind-boggling convergence of humanity along the streets of Manila. Our photographers had their own "vigil" and "panata" – camping out overnight at the Rizal Park and in strategic spots and vantage points along the entire 6.1-kilometer route of the procession to get the amazing photos on pages 6 to 9.