Randy O's patterns for success
November 21, 2023 | 12:00am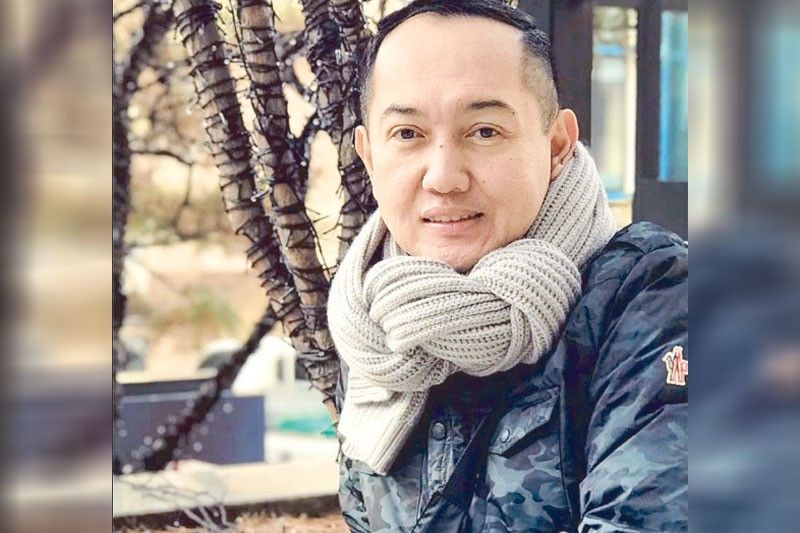 Randy Ortiz celebrated his 35th year in the fashion business with a show at The Gallery in Greenbelt 5 dubbed "Bravo Filipino Featuring Randy O Road to 35."
Randy has remained one of the most loved and sought-after fashion designers in the country. Personalities often seen wearing a Randy Ortiz are First Lady Liza Araneta Marcos, Ormoc Mayor Lucy Torres Gomez, Tweetie De Leon, Katrina Ponce Enrile and many other beautiful women.
I would often hear Randy's name through my late sister Lupe, who then worked at San Miguel Corp. Lupe would tell me how Randy would drive to the parking lot of San Miguel and open his trunk, which was full of beautiful clothes for them to choose from.
"I literally started with borrowed money and just one machine producing ready-to-wear and peddled my fashion in the offices of schoolmates and friends," shares Randy. "I did this for a couple of years until I started doing made-to-order, first for family and friends and existing clients. I was enjoying the business of fashion until Bobby Novenario gave me a portion for Men's Wear in Moda Maynila under Mang Ben Farrales, a luncheon show at the Manila Hotel, which served as a gateway for me to enter the industry."
Although a graduate of hotel and restaurant management of De La Salle Taft, Randy was always drawn to fashion, seeing his parents all dressed up for different occasions. Randy tells us, "I was always fascinated with how my mom dressed up as a politician's wife. It also amazed me how dapper my dad was in a suit, always. This fascination, the fact that I knew I was not cut out for a corporate job and my entrepreneurial spirit, fueled my interest in fashion designing."
Randy's mom was a teacher until she decided to become a fulltime homemaker, while his father was a lawyer, a Constitutional Convention delegate. He was an RTC judge up to the '90s.
In the coming years, Randy still sees himself doing more beautiful clothes for his clients — male and female. But this time, his aim is to have a bigger presence not only in the pop- up scene, but also in the malls so he can make his designs more accessible. The pandemic made him realize that through technology and social media, everyone is within reach.
His ultimate dream is to bring his designs to a higher level of consciousness in the global market, without losing focus on Pinoy fashion.
Here are Randy's 10 best lessons in life.
1. God is my refuge and I live by His grace. I realized that most especially after experiencing the horror of the pandemic, which I thought I would not be able to survive and did with the support of my family and my deep faith in the Lord.
2. For me, humility is the best virtue and it has helped me stay grounded despite the glitz and glam of fashion.
3. Surround yourself with trustworthy people. I value a small group of friends and of course, my family. Basically, I am an unbelievably shy person so I usually hang out with the same circle who I know and who know me. People who I can be myself with, and are trustworthy especially with my thoughts and feelings.
4. There is no shortcut to success. I pride myself on hard work. Even if it means waking up early or giving instructions in the wee hours of the morning, I do it and it has been my formula for 35 years. Definitely, I can say there has been no shortcut to my little "success."
5. I always stick to my core, especially in my sensibility as a designer. I only do what I am capable of and what I know has been my strength for the past three decades. I love timeless pieces in every collection I make.
6. Avoid negativity. In this day and age, where negativity is everywhere, I avoid it by just being with family most of the time, limiting my exposure to social media and immersing myself in work.
7. Appreciate people around you. I love my family and I appreciate their presence in my life, day in and day out. They keep me inspired and motivated to be a better person and they love me unconditionally.
8. Never stop learning, continue to evolve and innovate, adapt to the changing times.
9. Manage your finances and have savings. I have always lived within my means and I have always practiced the art of spending only the excess of what I save. I would like to believe I have managed my finances well.
10. Compete only with yourself and do not pass judgment. I have learned in my 35 years of being in the industry that I am my biggest competition and only to focus on how I can improve myself as a designer and as a businessman. I also have learned not to pass judgment on people and make myself understand people more in the same way I am being understood for my own weaknesses.
(We welcome your suggestions and comments. Please e-mail me at [email protected]. Follow me on Instagram @monsromulo.)