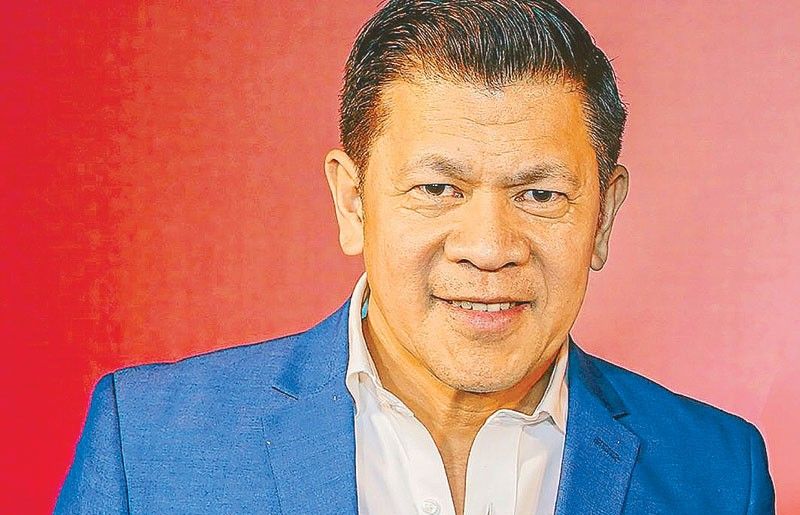 Century Pacific Food EVP and COO Greg Banzon.
As temperatures rise and hot bodies sizzle, it is once again time for the Century Tuna Superbods!
This year, 36 finalists were chosen to compete for the two grand winner titles of the competition.
The male finalists are Sam Ajdani, Nelson Banzuela, Kirk Bondad, Enzo Bonoan, Hans Braga, Michael Burtscher, Nicholas Chua, Aaron Davis, Robert Hamilton, Albert Lorenzo, Philippe Magalona, Erie Matic, Malcolm Mostoles, Gianpaolo Paparo, Julian Roxas, Gian Ruiz, Jason Senga and Jojo Urquico.
The female finalists are Katrina Arceta, Merlinda Boo, Grace del Rosario, Sherlyn Doloriel, Rosemarie Ebido, Shirley Garcia, Astrid Hernandez, Renzel Jose, Heike Kuczera, Karla Lasquite, Samantha Lo, Ines Lorenzo, Erika Ochosa, Kathleen Paton, Christine Picardal, Samantha Purvor, Candice Ramos and Keylyn Trajano.
Preliminary judges consisted of celebrities Matteo Guidicelli and Sunshine Cruz, Century Tuna Superbods 2018 Grand Winners Jules Aquino and Angel Jones, Century Pacific Food Inc. EVP and COO Greg Banzon and marketing director Carlo Endaya, PC&V Communications Inc. president Juan Ariel Comia and VIVA head of modeling Warren Dimen.
The final callback, emceed by Gelli Victor, was held at the Grand Ballroom of the Marco Polo Hotel in Ortigas. The finalists will be competing in a series of challenges before the finals night on April 25.