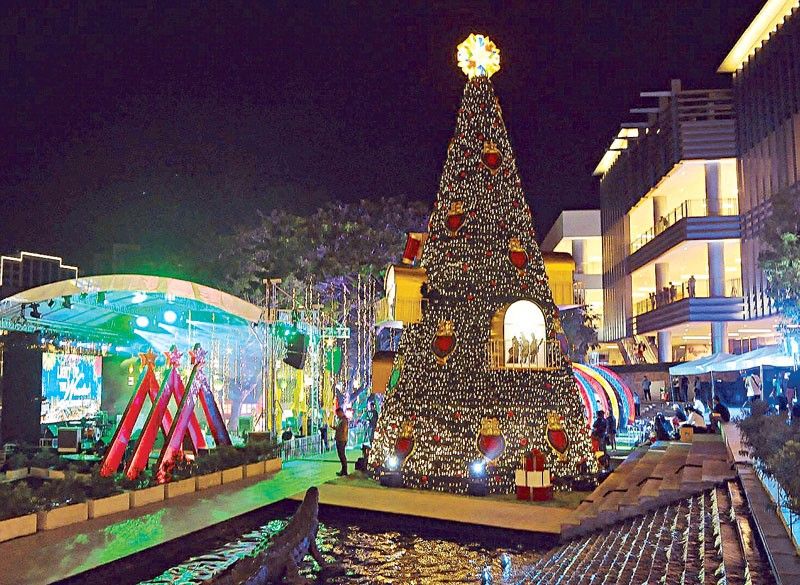 The Water Garden at Festival Mall is transformed into a magical Christmas wonderland for the holidays.
A Christmas village in the south
The spirit of the holidays is alive at Filinvest City as it recently unveiled its Christmas Village at the city's newest attraction and center of convergence the Festival Mall Water Garden.
In an exciting event hosted by Luis Manzano, the Christmas Village was lit up with a backdrop of life-size Christmas installations, including a breathtaking 40-foot Christmas tree, a Christmas cafe, a gift shop, a Christmas bakery and a toy store.
Filinvest Alabang Inc. senior vice president for townships Don Ubaldo said, "Every year, we aim to make Filinvest City as the ultimate go-to destination in the south. This year, we made sure to go bigger and brighter with Light Up the Wonder at Filinvest City, highlighting our newest attraction the Water Garden at Festival Mall, which we transformed into a magical Christmas wonderland where families and friends can bond and create new, unforgettable memories."
Visitors were entertained by DJ Wicked Adobo, Legit Status dance group and Itchyworms. Also present at the event were Filinvest executives including Filinvest Development Corp. director and vice president Michael Gotianun, Filinvest Alabang president Catherine Ilagan and vice president Daphne Sanchez.
Every Saturday until Dec. 31, shoppers will be treated to musical performances and fireworks display. Santa Claus will also be there every Sunday to pose for photos.
Filinvest City is definitely a holiday destination in the south. Do drop by!