(From left) Guatemala Consul Mellie Ablaza, Argentinean Ambassador Designate José Néstor Ureta, Grace Gobing, Chilean Ambassador Jose Miguel Capdevila, Connie Haw, Mexican Ambassador Gerardo Lozano Arredondo, Czarina Ablaza-Syquia, Panamanian Ambassador Rolando Guevara Alvarado, Jayelles' Roselle Rebano, your columnist, Crystal Jacinto, Venezuelan Ambassador Capaya Rodríguez González, Colombian Ambassador Victor Hugo Echeverri, Dr. Elsie Pascua, Brazilian minister counsellor Fernanda Soares dos Santos and Rachel de Guzman.
Celebrating Latin America
Your columnist's recent birthday celebration at The Bellevue Manila, with the theme Fiesta Latina, is perhaps one of the most memorable ones to date.
Members of the government, diplomatic, business, and social sectors flocked to the five-star hotel's elegantly decorated Grand Ballroom to celebrate Latin American culture. Special thanks to Panamanian Ambassador Rolando Guevara Alvarado, who is also the dean of the Latin American ambassadors, and also the Latin American ambassadors who graciously organized well-crafted booths that displayed the best of their countries, including a song number and dance performances that showcased their respective countries' national music, dance and costumes.
Leading the pack of superb entertainers was Asia's Queen of Songs Pilita Corrales, who beguiled the audience with a few songs. Capping off the night was the Coronation of Carnival Queens -— Guatemala Consul Mellie Ablaza, Rachel de Guzman, Grace Gobing, Dr. Elsie Pascua, Connie Haw, Crystal Jacinto and Czarina Ablaza-Syquia. It was an unforgettable celebration of Latin America, which holds a special place in my heart as it was where my wife Tere and I spent several months traveling from country to country for our honeymoon.
The festivity would not have been possible without the support of our bighearted partners -—The Bellevue Manila led by The Bellevue Hotels & Resorts (BH&R) chairman Johnny Chan and his son The Bellevue Manila managing director Patrick Chan as well as Titania Wines, Rustan's, Beabi, Laneige and Aficionado Perfumes and Personal Care.
Thank you to everyone who came to my birthday and I look forward to seeing you all in the years to come!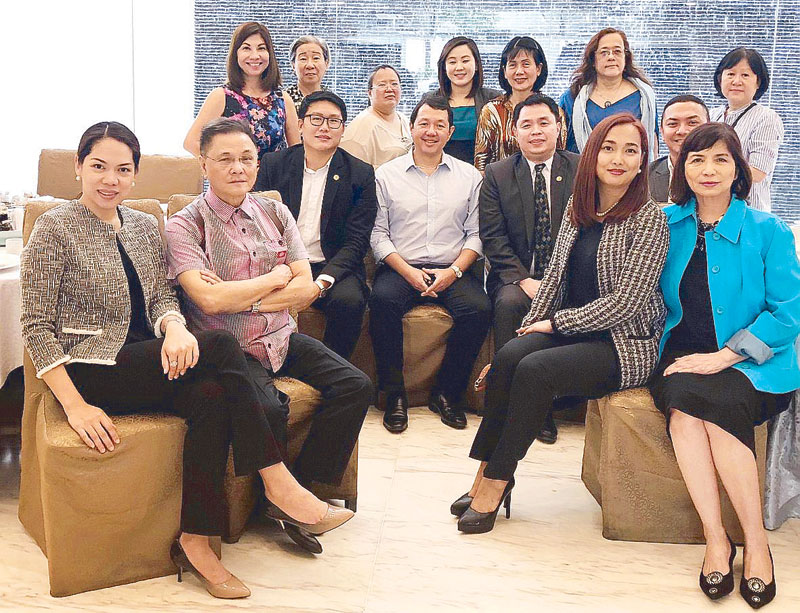 Philippine STAR president and CEO Miguel Belmonte (seated, center) led Star editors at a luncheon at Jinjiang Inn-Makati's Choi Garden hosted by the Hotel 101 Group led by GM Lei Apostol (extreme left). Jinjiang Inn Philippines is a franchised hotel brand from China, with locations in Ortigas, Makati and Boracay Station 1. It is part of Hotel 101 Group, the hospitality arm of DoubleDragon Properties Corp. With them are (seated, from left) Entertainment editor Ricky Lo, Hotel 101 PR manager Brian Ong, Hotel 101-Manila head Ronel Sunga, group sales marketing head Gel Gomez, Jinjiang Inn-Ortigas head Sherwinne Cabalang and Lifestyle editor Millet Mananquil; (standing, from left) Allure editor Joanne Rae Ramirez, STARWeek editor Doreen Yu, Metro editor Dulce Sanchez, Jinjiang Inn-Makati head Wesley Ann Go Sta. Maria, editor-in-chief Amy Pamintuan, associate editor Marichu Villanueva and Business editor Marianne Go.