For the love of music & entertainment
MANILA, Philippines - Rachel Alejandro is performing again at The Peninsula Manila's Salon de Ning on June 21, Saturday.
This is the second of a series of three shows in the same venue, known for its sophisticated decoration and elaborate cocktails.
I was able to attend the full-house show last month with Rachel's family and friends in attendance. From start to finish, Rachel kept us jumping from our seats. We did not only sing but also danced to her repertoire, which included many of her long-time hits. She also sang several popular tunes that have inspired her in her career.
During the show, Rachel made a point to remind the audience that despite the success of her diet food and healthy meal delivery service, The Sexy Chef, she still loves to perform and entertain her audience. At Salon de Ning, she was accompanied by a full band featuring her brother Ali Alejandro on drums.
Rachel and her sister chef Barni Alejandro-Rennebeck have recently published their first cookbook and now even have their very own TV show, ongoing on Colours, Cignal Digital TV.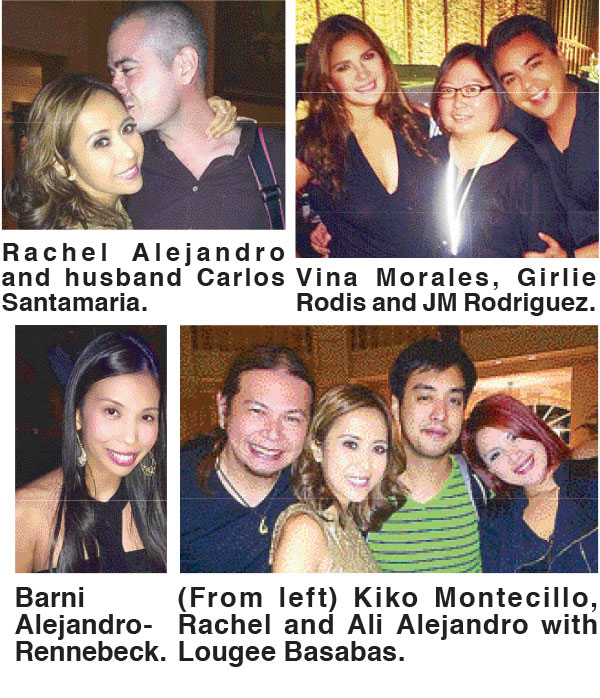 (For reservations, call 887-2888.)
(Follow me on Instagram @pepperteehankee.)