EDITORIAL - Seeds of police violence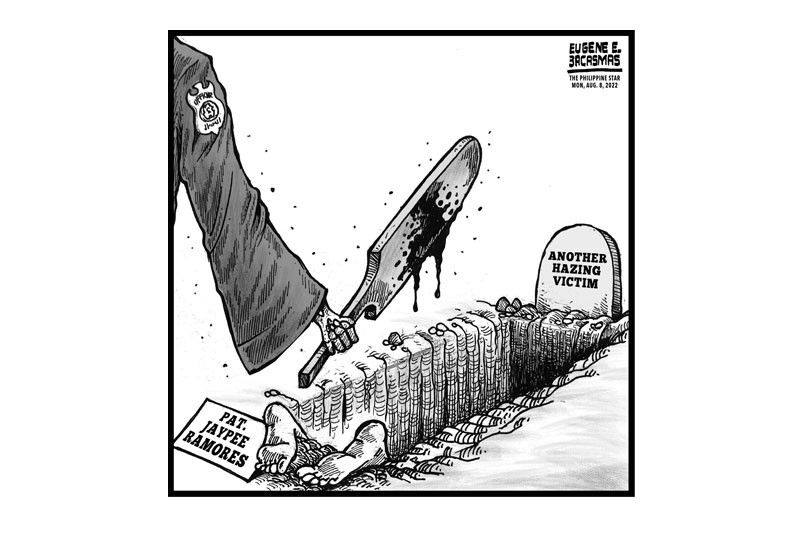 The body bore wounds, burns and bruises, among other injuries. The deceased succumbed to "cardiorespiratory arrest, deep vein thrombosis secondary to pulmonary embolism and multiple physical injuries secondary to blunt trauma."
That's an autopsy report on a victim of severe beating – not a drug suspect or some other civilian, but a policeman. Probers said Pat. Jaypee Ramores was undergoing initiation into the police force but succumbed on July 26 to severe hazing injuries.
The only positive aspect of this story is that suspected perpetrators have been identified, relieved from their posts, and now face criminal and administrative charges. Over the weekend, the police regional command in Bicol announced that criminal charges were filed against 21 members of the 503rd Maneuver Platoon of the Regional Mobile Force Battalion in San Jacinto, Masbate in connection with the death of Ramores.
Regional police officials said the filing of formal charges against the 21 was meant not only to give justice to Ramores, but also to stop hazing, which has become common for police recruits, according to reports reaching the regional command. Survivors of the violent initiation reportedly opt to keep quiet for fear of being booted out of the police force.
There are two laws against hazing, the more recent of which holds accountable even advisers of the groups implementing the violent initiation as well as owners of the venues for the rites. Being enforcers of the law, members of the Philippine National Police are supposed to lead in upholding Republic Act 11053, the Anti-Hazing Act of 2018, which amended and gave teeth to RA 8049, circa 1995.
Despite the enactment of the laws, deadly initiation rites continue to be reported even in the PNP Academy where police officers are trained. A violent start in the police service inevitably leads to violent short cuts to law enforcement. The PNP must intensify its efforts to put an end to this brutal and illegal practice.