EDITORIAL - Palawan stays as one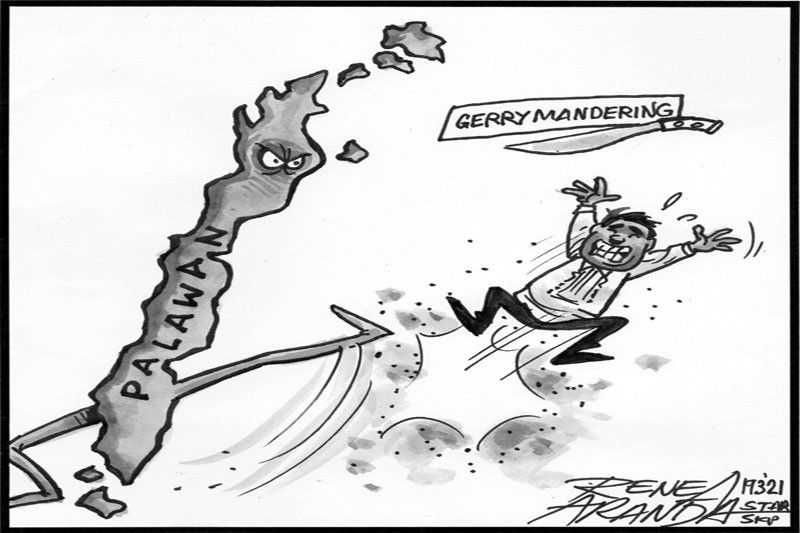 By a decisive margin of about 50,000 votes, the people of Palawan have rejected the partitioning of the province into three. Introduced at the House of Representatives only in March 2018, Congress passed the measure with impressive haste, and Republic Act 11259 was signed into law by President Duterte within just a year in April 2019. Last March 13, in the middle of a raging pandemic, RA 11259 was presented to the people of Palawan for ratification.
With a vote of 172,302 against 122,223 who pushed for the gerrymandering – not counting the handful of votes from Kalayaan Island in the West Philippine Sea – the residents rejected the move to create Palawan del Norte, Palawan del Sur and Palawan Oriental. The move was rejected even in the hometown of its proponent, the governor of Palawan.
Opponents led by the Save Palawan Movement campaigned against the splitting of the province, arguing that it would only bloat the bureaucracy, engender corruption and benefit vested political interests. The corruption, they added, would make it easier to allow the exploitation and degradation of the environment in Palawan, with its rich biodiversity already threatened by environmental crimes and climate change.
The country is currently sinking deeper and deeper in debt, to procure COVID vaccines, stimulate economic recovery and provide assistance to the neediest families. Yet there is currently a growing line of provinces being pushed for gerrymandering, which could create more government positions for the relatives and allies of entrenched politicians – with taxpayers footing the bill. Perhaps the residents in these provinces will be inspired by the example of the people of Palawan.