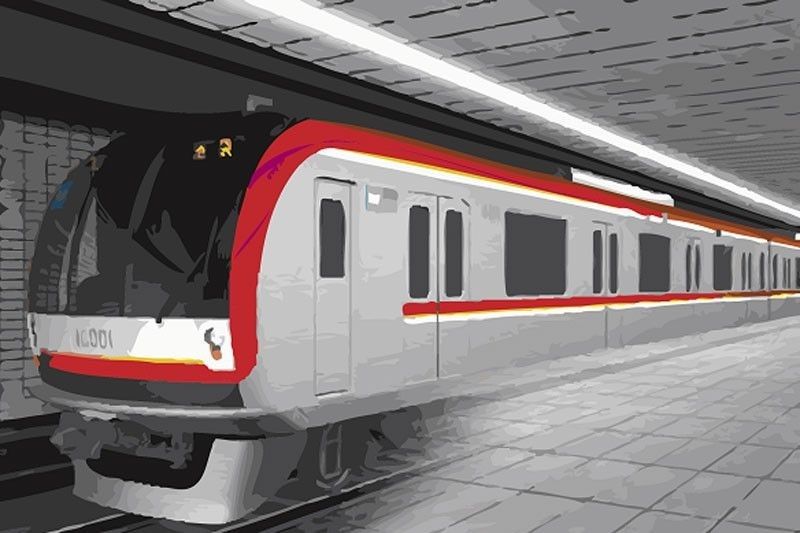 Metro Manila Subway, 15 stations over 36 km in Quezon City to Taguig, faces similar uncertainty. Work on the first three stations in QC is to start in Jan. 2020, delayed from last Feb. and this Nov.
File
Bungled rights-of-way delaying rail works
GOTCHA
-
Jarius Bondoc
(The Philippine Star) - November 6, 2019 - 12:00am
Hail to commercial ship captain Manolo Ebora. As others bow to China's naval piracy, he insisted as international mariner on his right of innocent passage in Panatag Shoal. Commanding a Liberian-flagged oil tanker, Ebora stuck to his straight path in Panatag waters despite three Chinese warships ordering him away. Two of them cut across his bow in attempts to head him off. But Ebora, voyaging from Thailand to China with 21 Filipino crewmen, replied that he was only passing through and in fact knew the waters to be Philippine.
Panatag, 123 miles off Luzon, is within the Philippines' 200-mile exclusive economic zone and, 650 miles distant, well beyond China's. Beijing illegally has been blockading it since 2012 under a bully "nine-dash line" that treats South China Sea as an internal lake. Citing the UN Convention on the Law of the Sea, The Hague arbitral court outlawed Beijing's claim in 2016. Defying world law, Chinese gunboats escort to Panatag poachers of fish, giant clams, and fan corals. China's navy abets militia fishers in other countries' EEZs. Manila exercised territoriality over the shoal since Spanish and American rules; the Republic allowed foreign commerce free navigation.
* * *
What do LRT-1, MRT-7, Mindanao Railway, and Metro Manila Subway have in common? All have bungled site acquisitions. Haphazardness has delayed the government's rail works.
LRT-1's extension from Baclaran, Metro Manila, to Bacoor, Cavite, 11.7 km, is six years late. In a ceremonial groundbreaking in Apr. 2013 the then-President famously said if it wasn't finished in two years, then he and his transport secretary should be run over by trains. But in signing away the construction to a private consortium, transport bureaucrats overlooked a crucial detail. They had altered the original alignment and so must first acquire rights-of-way along the new one. Failing to do that by Oct. 2015, government fell in default, for which it must pay the contractor P4.5 billion, plus daily interest. "Its transaction advisor did not do homework," recalled Engr. Rene Santiago, president at the time of the Transport Science Society of the Philippines. Government already had spent billions of pesos to expropriate land and relocate homeowners. "That was as far back as 2003-2005 when the LRT-1 extension was first planned."
In 2016 the present Dept. of Transport inherited and continued the botched project. Several press releases till May 2019 claimed that "LRT-1 extension is full steam ahead." Last month constructors finally prepared to lay down the pylons. Yet government had yet to acquire 18 private lots and clear obstructing water, power, and telecom lines.
MRT-7, 22 km from San Jose del Monte, Bulacan, to North Avenue-EDSA, Quezon City, is two years behind schedule. "So many right-of-way problems," builder San Miguel Corp. president Ramon Ang told The STAR last June. "Roads are too narrow." DOTr's alignment foul-up moved back the completion to 2022. Worse was a nine-fold increase in acquisition price of 33.2 hectares in Del Monte for the end station-depot. Since the land revaluation affects the project cost, the National Economic and Development Authority must review it. That can take a year. Still Ang is striving to get half the rail line operating, North EDSA to Fairview, QC, by 2021.
Mindanao Railway Phase 1 – eight stations in Davao del Norte, Davao City, and Davao del Sur – was redesigned last minute. Planners shifted to twin from single track, electric from diesel power, and 102-km ground level to 100-km with elevated portions and aqueduct. Rushed realignments drew resistance from middle-class homeowners. Last Feb.'s groundbreaking was postponed indefinitely. Monteritz Classic Estates sought review of the overrun of 40 homes and 67 lots, BusinessWorld reported in May. So did South Pacific Gold and Leisure Estates of the railway cutting through the fairway and clubhouse on which residents had invested. Scoffing at property owners' rights, DOTr said they should put development above personal concern. Earlier Maria Lourdes Monteverde, ex-president of Davao City's Chamber of Commerce and Industry, chided DOTr's unclear project vision. Property owners were left in limbo about just compensation, so could not move on, she told MindaNews in Jan. Transport Sec. Arthur Tugade wants partial operation of Tagum-Davao City-Digos circuit by 2022, President Rody Duterte's term end. The first rail track has yet to be laid down.
Metro Manila Subway, 15 stations over 36 km in Quezon City to Taguig, faces similar uncertainty. Work on the first three stations in QC is to start in Jan. 2020, delayed from last Feb. and this Nov. Tugade wants the three running also by 2022. Yet Usec. for rails Timothy Batan told a QC council hearing last month that lands have yet to be purchased. Only 150 of 400 lot owners have agreed to give way to the proposed depot, and only 20 percent of residential to the Tandang Sora station. Four councilors sought restoration of the original alignment of six stations beneath EDSA instead of the new route via Katipunan where five gated subdivisions lie. Councilor Winston Castelo said the original EDSA route would serve more commuters, skirt the West Valley earthquake fault, and be acceptable to home and shop owners. Less costly too: only P208 billion instead of P357 billion. Councilor Victor Ferrer Jr. worried about the subway's continuity beyond Duterte's tenure, as shoddy right-of-way planning could doom it.
In Parañaque residents of five villages are opposing a previously unannounced Bicutan station one km from Food Terminal Inc.-Taguig terminal. Notified only last July by DOTr consultants of expropriation, they demanded city council public hearing as required in the Local Government Code. Vice Mayor Rico Golez held a forum with Councilors Giovanni Esplana, Edwin Benzon, Viktor Sotto, and Pablo Gabriel Jr. Residents led by Barangay San Martin de Porres chairman Michael Thor Singson pointed to three nearby government lots as alternative station site. DOTr itself owns one of the lots. Its policy is to build stations as much as possible on or beside government property to minimize human dislocation. Encroachment in residential zones showed slipshod design.
* * *
Catch Sapol radio show, Saturdays, 8-10 a.m., DWIZ (882-AM).
Gotcha archives: www.philstar.com/columns/134276/gotcha