EDITORIAL - Truth and justice delayed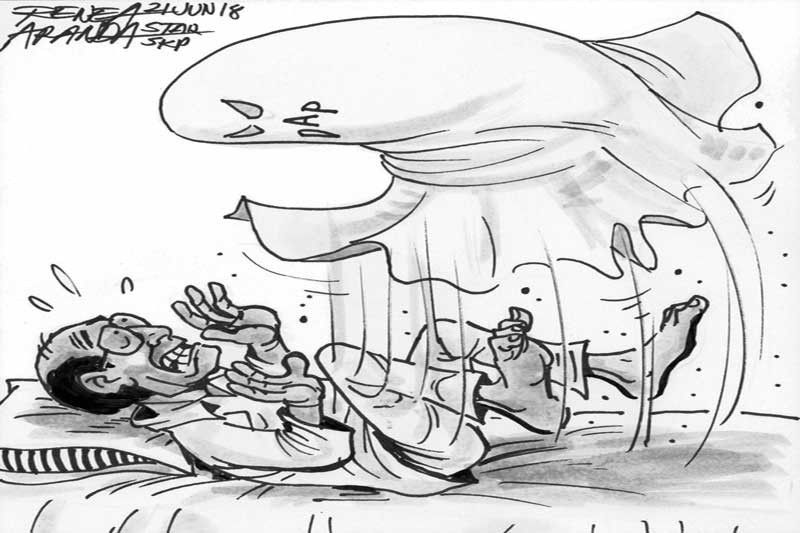 Can he be held liable or not? As of the other day, the word from the Office of the Ombudsman was that former president Benigno Aquino III should face trial for the Disbursement Acceleration Program or DAP.
The ruling reversed the initial clearance of Aquino, under whose watch the DAP was designed and implemented by the budget department under Florencio Abad. The two are now co-defendants in the case for usurpation of legislative powers – a criminal offense under Article 239 of the Revised Penal Code.
As the name implies, the DAP was supposedly meant to speed up the disbursement of funds and ramp up implementation of various government projects using unobligated allotments and unreleased appropriations, which were classified as savings. The ombudsman said this unlawfully encroached on the power of Congress. In 2014, the SC had declared as unconstitutional certain acts under DAP, including this encroachment as well as the transfer of the savings to offices outside the executive branch.
DAP funds were allegedly used to reward senators who voted for the conviction and ouster of Renato Corona as chief justice in his impeachment trial in 2012. The Aquino administration denied this.
The next step is to make sure that this case will not become bogged down in snail-paced litigation, like the cases filed in connection with the misuse of fertilizer funds in the 2004 presidential campaign as well as the diversion of the congressional pork barrel to bogus non-government organizations.
Defendants in plunder cases have found a convenient way out of their legal predicament: "inordinate delay" in their prosecution. Several public personalities have successfully used this argument to get the cases against them dismissed in connection with the misuse of the fertilizer subsidy and Priority Development Assistance Fund or pork barrel.
The inordinate delay also constitutes an injustice to the innocent. Wrongdoing in government persists because the whole truth is rarely established and no one is sent to prison for breaking the law. Whether or not those indicted for the DAP controversy betrayed public trust, the nation deserves to know the truth and see justice done, speedily, with no inordinate delay.