Circular economy revolution: Paving the way to sustainable business practices in PH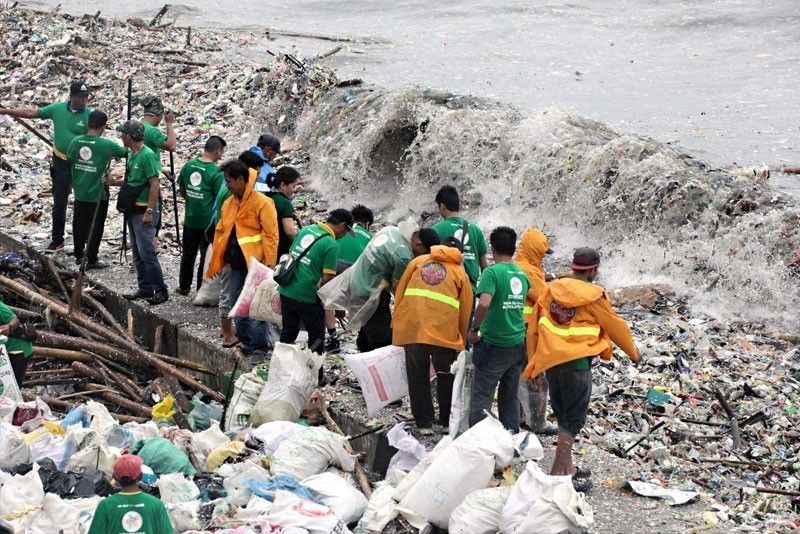 The global economy is facing unprecedented environmental challenges, and the Philippines is no exception. With mounting evidence of the negative impact of climate change and how it is exacerbated by factors such as unsustainable waste management practices, it has become more critical than ever for the business sector to lead the shift toward a more sustainable and circular economy system.
The far-reaching negative consequences of the solid and plastic waste pollution crisis in the Philippines are a severe environmental problem that requires immediate action.
Our waste management system is designed with assumptions of future material demand and consumption much the same as decades ago, where material waste often ends up in landfills. This linear and outdated model forces landfills to function beyond their tolerance levels, eventually polluting the waterways and degrading the soil. In the process, methane gas is emitted in these areas.
This causes severe ecological imbalance, threatening our ecosystems and affecting our daily lives.
Addressing today's plastic and solid waste pollution crisis requires a concerted effort and a systemic thinking approach.
We need to understand that the waste problem is not just an environmental issue, but an economic and social issue as well. The alarming rate of material waste generated, whether or not the waste is plastic, and its inefficient management poses significant threats to the health and well-being of our people and our environment, and the loss of potential revenue streams for industries and the economy.
We need to create a culture of sustainability and circularity in the Philippines.
Our economy needs to shift away from the traditional linear model and toward a more circular system that by design promotes regenerative and restorative practices—keeping resources with potential economic value in use to minimize waste and conserve available resources.
We need to recognize material waste through a lens where they are not just viewed as waste but as a resource that is essential in product manufacturing and other economic and industrial processes.
Integrating a circular economy is not the end-all and be-all solution to plastic waste. It is, however, one of the most feasible and adaptable strategies now. And our country has made a significant stride toward this end, through the passage of the Extended Producers Responsibility (EPR) Act of 2022.
The circular economy is a promising solution, offering a framework for businesses to transform their operations into closed-loop systems that prioritize waste reduction and resource conservation. As a developing country with a vibrant entrepreneurial spirit, the Philippines is uniquely positioned to leverage the opportunities presented by the circular economy and become a leader in sustainable business practices.
Moreover, the Philippines has a chance to become a role model for the world -- a global leader in addressing unsustainable practices in material waste management.
The private sector plays a critical role in implementing circular economy initiatives in the long term. They must understand that they are responsible for reducing their environmental impact and contributing to the well-being of the communities in which they operate. By adopting circular economy principles, companies can save money, reduce waste, and create new opportunities for economic development and job creation, especially in the waste management and recycling sectors.
A nationwide change in waste management has yet to be witnessed, but the private sector has already reinvented itself to better address its operations' waste generation and environmental footprint. Companies have even gone beyond mere corporate social responsibility (CSR) to address our communities' waste problems.
For example, Coca-Cola Philippines, with its World Without Waste Program and PETValue facility, a state-of-the-art end-to-end bottle recycling facility in Cavite, aims to collect PET bottles from various cities and recycle them for reuse in their bottle production.
Mondelez Philippines has partnered with civil society organizations to collect post-consumer plastic packaging and recycle them in disaster relief shelters which they will donate to various local communities. Other collected post-consumer plastic wastes are also used as co-fueling ingredients for cement manufacturing.
Unilever Philippines has teamed up with various local governments to collect flexible plastic waste for recycling. The company also conducts an information and education campaign to help households build the habit of segregating their waste.
Similarly, e-waste heavy telecommunication companies such as Globe Telecom, Inc. collect discarded electronic devices which are then processed by their recycling partner. Proceeds from this program are used to help public schools with their communication needs.
Embedding a culture of recycling and responsible waste management has been the thrust of PLDT and SMART along with its decarbonization roadmap aimed at reducing greenhouse gas emissions by around 40% by 2030.
Although private sector participation is imperative, strategically integrating and adopting circular systems in the Philippines will require government support and implementation of data-driven and science-based policies and agendas. The national government must play a leading role in harmonizing often disjointed national and local policies that serve as barriers to enabling a circular and business-conducive environment.
The primary responsibility of addressing our communities' waste management lies with the government. However, with the competing national and local concerns and priorities, the government encounters difficulty in providing adequate systems and mechanisms to control waste generation and possible alternative streams of waste management. Similarly, households' and individuals' indifferent behavior toward managing waste poses an even bigger problem for the government.
The transition to a circular economy is not easy and requires a long-term vision and commitment from all stakeholders. It requires a change in mindset, behavior, and systems. However, the potential benefits of the circular economy are enormous, and they go beyond waste reduction and environmental protection.
The Philippines, with its rich biodiversity, growing economy, and enterprising spirit, has a unique opportunity to lead the way in adopting circular economy principles and frameworks. By integrating these concepts into business models, policy-making agendas, and stakeholder initiatives, we can address the unsustainable and inefficient solid and plastic waste pollution that threatens our environment and communities.
Eng. Felix M. Vitangcol is the secretary general of the Philippine Business for Environmental Stewardship, a sustainability advocacy supported by think tank Stratbase Group.