PNP-SITG uncovers attempt to pilfer P285.6 million shabu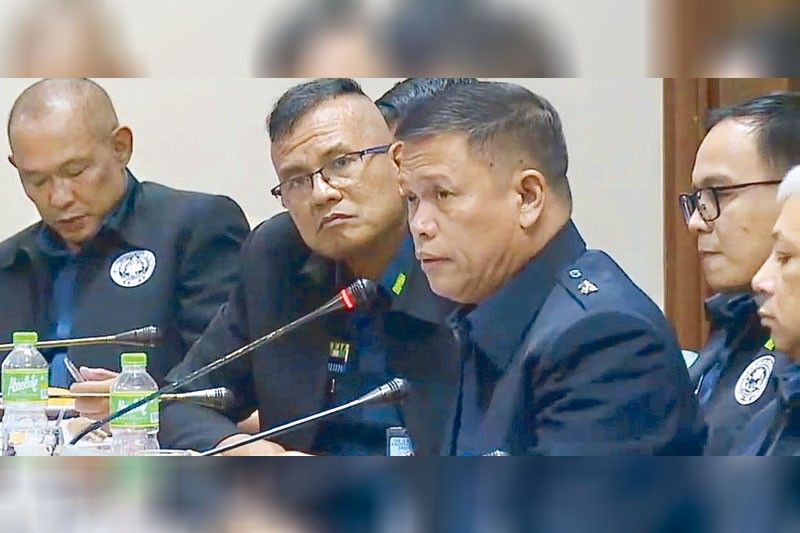 MANILA, Philippines — The Philippine National Police Special Investigation Task Group (PNP-SITG) 990 has uncovered the alleged attempt by three police officers to pilfer over 40 kilos of shabu valued at P285.6 million during an anti-narcotics operation in Manila in October last year.
This was announced by PNP Directorate for Investigation and Detective Management chief Maj. Gen. Eliseo Cruz during a Senate inquiry on March 15.
Testifying during the hearing of the Senate committee on public order and dangerous drugs chaired by Sen. Ronald dela Rosa, Cruz said SITG 990 was formed upon the orders of PNP chief Gen. Rodolfo Azurin Jr. to account for the missing 42 kilos of shabu.
The contraband was believed to be part of the 990 kilos of shabu seized from Sgt. Rodolfo Mayo during a sting on Jose Abad Santos street last year.
The drugs were found stashed in a luggage in a car abandoned in front of the Public Safety Mutual Benefit Fund building along Santolan Road near the PNP headquarters at Camp Crame in Quezon City.
Cruz presented to the Senate panel closed-circuit television footage showing Senior M/Sgt. Jerrywin Rebosora, M/Sgt. Lorenzo Catarata and M/Sgt. Jimenez loading the bags allegedly containing the drugs in a white sedan near the area where the sting took place.
Cruz said it was Rebosora who left the vehicle near the PNP headquarters.
When questioned by Dela Rosa and Sen. Raffy Tulfo, Rebosora and Catarata denied pilfering the drugs.
Rebosora and Catarata are being held by the Senate after they were cited in contempt.