Group warns consumers vs frozen eggs
January 31, 2023 | 12:00am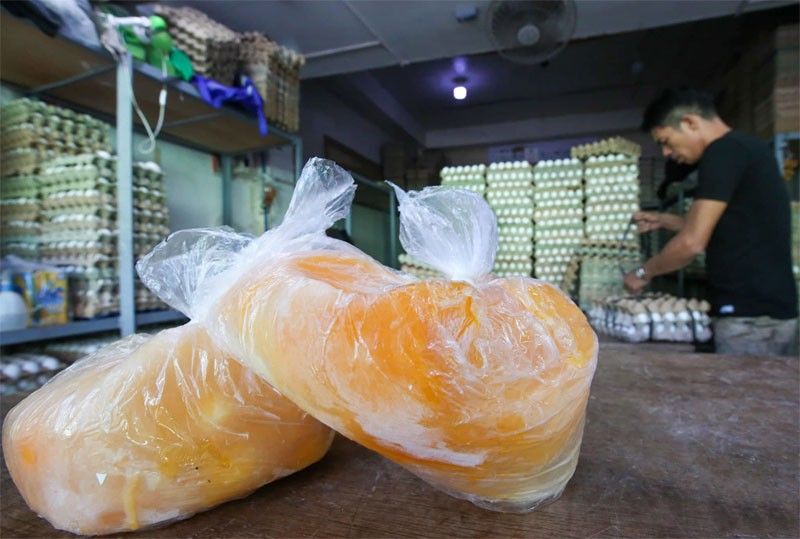 MANILA, Philippines — A group yesterday warned consumers against buying frozen eggs out of the shell, saying these are not up to standards, although the freezing has been done for a long time by poultry farmers.
In an interview on dzBB, Philippine Egg Board Association (PEBA) president Irwin Ambal discouraged consumers from buying frozen eggs since these have not followed industry standards.
"Broken eggs should not be sold," Ambal said. "We don't endorse the consumption of these eggs because of unforeseen effects."
Ambal said frozen eggs are being used by industries, such as bakeries, as a cheaper option, especially with the increase in egg prices.
The Department of Agriculture (DA), however, sees no problem with frozen eggs sold in the market.
DA Assistant Secretary and deputy spokesman Rex Estoperez said frozen eggs are safe for consumption as long as these are mixed and stored properly.
This has long been practiced by some poultry farmers and there have been no reports of salmonella poisoning, Estoperez said.
The DA official, however, advised consumers to buy eggs in the shell, which have followed standards.
PEBA said egg prices remain steady.
"Egg prices are stable, but a medium egg should be sold at P7," Ambal said.
Based on the DA monitoring, a medium egg retails at P8 to P9 per piece.
The group said the egg industry has been reeling from the effects of avian influenza or bird flu and the high cost of feeds.
To help address this, poultry farmers are undertaking extended lay, wherein hens are made to lay eggs beyond the normal age of 80 to 100 weeks.