CA junks Vhong Navarro plea to quash rape case
September 26, 2022 | 12:00am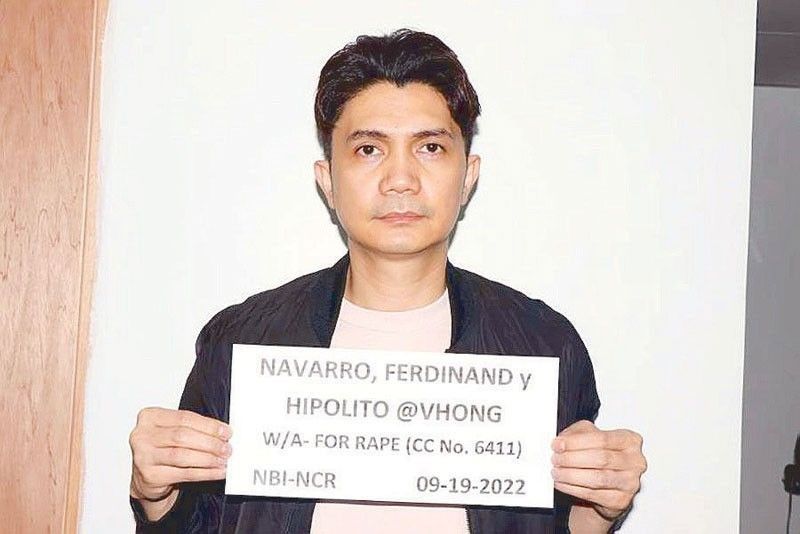 MANILA, Philippines — Comedian and television host Vhong Navarro has suffered another legal setback after his appeal to stop the filing of charges of rape and acts of lasciviousness against him was rejected by the Court of Appeals (CA).
In a seven-page ruling dated Sept. 20, the appellate court stood by its decision last July overturning the Department of Justice (DOJ) resolutions, which dismissed the complaints filed by model Deniece Cornejo against Navarro in 2014.
The CA dismissed Navarro's motion for reconsideration and request for a status quo ante order for lack of merit.
"Navarro's argument that the appeals court cannot direct the Taguig City prosecutor's office to file the charges because the assailed decision has not yet attained finality is untenable. Logic dictates that the filing of the information must necessarily follow upon determination of probable cause," the CA resolution read.
"To hold otherwise would set a dangerous precedent wherein the respondent may delay the filing of the case by deliberately bombarding the courts with appeals or other forms of dilatory actions to question the outcome of the preliminary investigation," the appellate court added.
The CA pointed out that preliminary investigation of the case is merely inquisitorial.
"It is not a trial of the case on the merits and has no purpose except that of determining whether a crime has been committed and whether there is probable cause to believe that the respondent is guilty thereof," the CA said.
Cornejo filed separate complaints for rape and acts of lasciviousness against Navarro before the Taguig prosecutor's office on Jan. 17, 2014 and Jan. 22, 2014.
Last July, the CA reversed the resolutions issued by the DOJ on April 30, 2018 and July 14, 2020, which dismissed the complaints filed by Cornejo against Navarro.
The appellate court also directed the Taguig prosecutor's office to file charges against Navarro, saying it is up to the courts to determine during a proper trial who is telling the truth.
Last week, two Taguig courts issued separate warrants for the arrest of Navarro, prompting the actor to surrender to the National Bureau of Investigation (NBI).
Navarro posted P36,000 bail for the acts of lasciviousness charge. Rape is a non-bailable offense, but the court may allow bail if the evidence is deemed weak.
Navarro remains at the NBI detention facility.