Walden Bello held for cyberlibel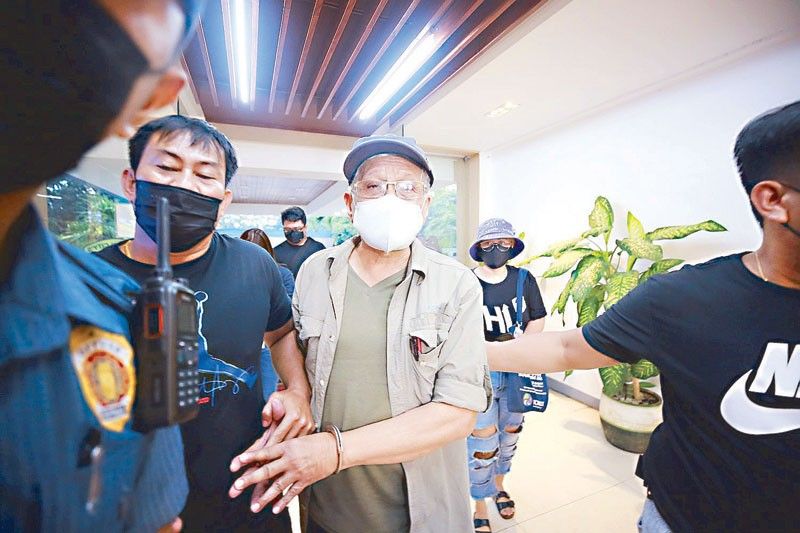 MANILA, Philippines — Former vice presidential candidate and Laban ng Masa chairman Walden Bello was arrested by police yesterday on charges of cyberlibel.
Bello was initially detained at the Quezon City Police District (QCPD) Station 8. He was later transferred to Camp Karingal.
The 76-year-old Bello was apprehended at his house in Barangay Holy Spirit based on a warrant of arrest issued by Davao City Regional Trial Court Judge Retrina Fuentes, according to QCPD chief Brig. Gen. Remus Medina.
Bello, former Anakbayan representative, is facing two counts of cyberlibel filed by former Davao City information officer Jefry Tupas.
The court set P48,000 bail for each libel case for Bello's temporary liberty.
Bello had accused Tupas of involvement in the illegal drug trade.
Bello described his arrest as political persecution.
"I am innocent of the charges filed by the camp of Vice President Sara Duterte," he told reporters.