Taal Volcano quakes, emissions increasing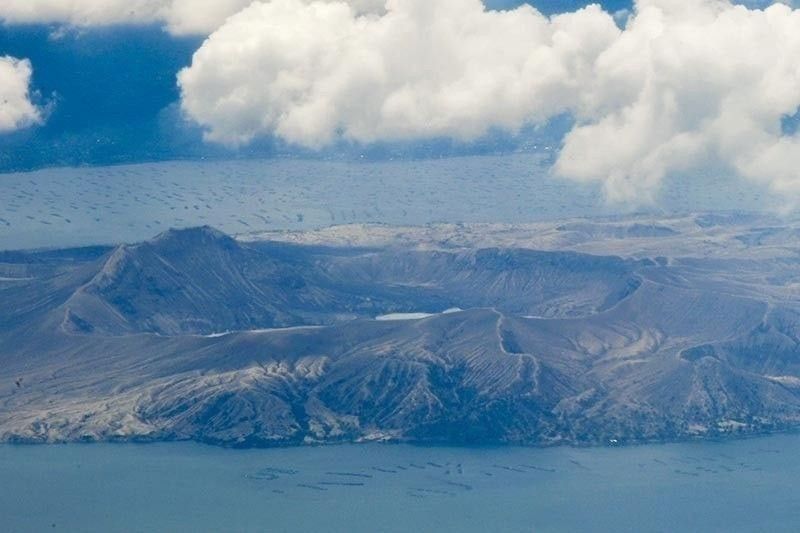 MANILA, Philippines — Taal Volcano in Batangas has been showing signs of activity again, after the number of its emissions and earthquakes increased in the past several weeks.
In an advisory issued on Sunday night, the Philippine Institute of Volcanology and Seismology (Phivolcs) warned residents living near the volcano to stay alert due to threats of an eruption.
"A total of 17,141 tons per day of volcanic sulfur dioxide gas emissions from Taal's main crater was recorded this morning, the highest since the alert status was lowered to 1 on July 11," Phivolcs said in the advisory.
Airborne volcanic gas is expected to drift from east to west of Taal Volcano Island, as shown from the air parcel trajectory data of the Philippine Atmospheric, Geophysical and Astronomical Services Administration.
Records showed the volcano's sulfur dioxide flow averaged 6,041 tons per day, higher than the 1,289 tons recorded daily between May and mid-July.
Increased degassing was visible in the form of upwelling in the main crater lake and voluminous steam-rich plume activity in the past six days, Phivolcs said.
A total of three seismic events averaging nine minutes in duration were recorded in the past observation period.
Phivolcs reminded the public that Alert Level 1 remains hoisted over Taal, which means the volcano is still in abnormal condition.
"Should an uptrend or pronounced change in monitored parameters forewarn of renewed unrest, the alert level may be raised back to 2. Conversely, should there be a return of monitoring parameters to baseline levels after a sufficient observation period, the alert level will be lowered to zero," it said.
Under Alert Level 1, sudden steam-driven or phreatic explosions, volcanic earthquakes, minor ashfall and lethal accumulations or expulsions of volcanic gas can occur and threaten areas within the Taal Volcano Island.
Because of such circumstances, experts prohibit entry into Taal's permanent danger zone, especially at the main crater and Daang Kastila fissure.
Local government units were advised to assess previously evacuated barangays located around Taal Lake for damage and accessibility.
"Preparedness, contingency and communications should be strengthened in case of a renewed unrest," Phivolcs said in the advisory.
Residents were urged to observe precautions due to ground displacement across fissures, possible ashfall and minor earthquakes.
Pilots were advised not to fly near the volcano as airborne ash and ballistic fragments from sudden eruptions may be hazardous to aircraft.