Fire hits area near Fabella Hospital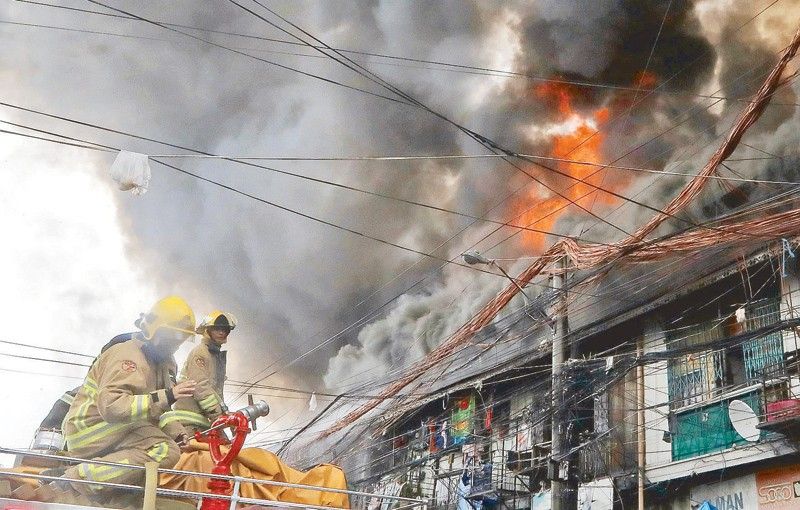 MANILA, Philippines — A fire that reached fifth alarm razed a residential area made of light materials in Sta. Cruz, Manila yesterday.
The fire razed houses along Fugoso street – the area just behind the Central Market and near the Fabella Hospital, according to the Manila public information office.
The fire went up to first alarm at 1 p.m. and reached fifth alarm half an hour later, according to the Manila fire district.
It was put out shortly before 3:30 p.m.
The fire forced mothers, all wearing face masks and some carrying their newborn babies, to climb down the fire exit at the hospital.
At least 24 fire trucks and two ambulances were deployed in the area, according to the fire district.
No details yet were provided as to damage and if there were casualties.