PNP: 12 e-sabong sites still operating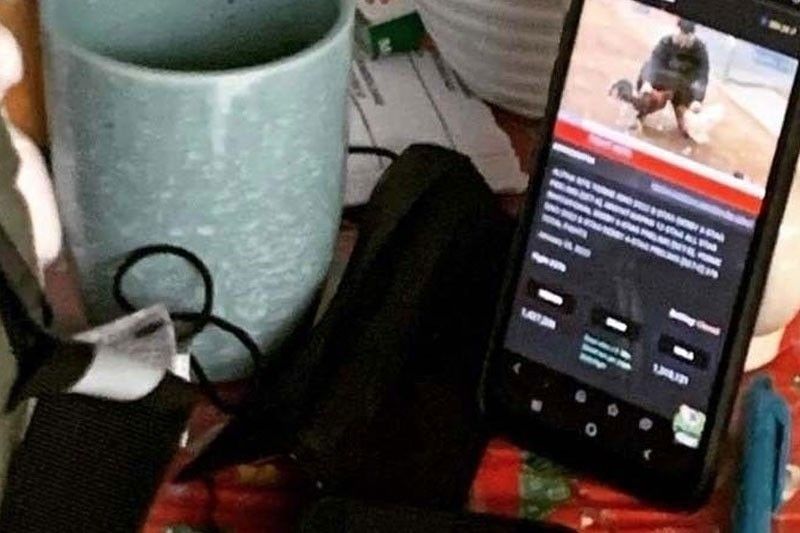 MANILA, Philippines — Despite the ban on online cockfights issued by President Duterte, the Philippine National Police (PNP) has identified 12 e-sabong websites where bettors can place their bets.
Lt. Michelle Sabino, who heads the PNP Anti-Cybercrime Group (ACG) public information office, said of the 12 websites they identified, two are registered in the Philippines.
"So 10 of these e-sabong websites are offshore and are not registered in the Philippines," Sabino said in a radio interview over the weekend.
She said bettors could download an application from these websites, which offer numerous online games, including e-sabong.
Sabino said the links to these websites are being promoted through Facebook pages, which have been identified by police as having ties with e-sabong operators.
"What we found out is that these Facebook pages are being used to attract bettors. Once you start messaging the administrators of these FB pages, they will give you a link to download applications where you have to register," Sabino said.
"There's a P100 deposit before a bettor can register. And once that's done, there are numerous games in the app and one of those is e-sabong," she added.
Police said bettors are using cryptocurrency in their bets.
Sabino said they have identified two Facebook pages that are being used to lure e-sabong bettors.
On May 16, the PNP tagged six e-sabong websites that remain active despite President Duterte's order to stop the operations of online cockfights.
Police have yet to identify the administrators of these websites because of the anonymity mechanisms they employ to hide digital fingerprints, especially those that are offshore.
Sabino said they have filed a report with the Philippine Amusement and Gaming Corp. to have these sites taken down through the Department of Information and Communications Technology.
The PNP also filed a request to have the Facebook pages taken down through Meta, the parent company of Facebook.
Sabino said the ACG would continue to monitor the movement of cryptocurrencies, especially since these have figured prominently in illegal and criminal activities in the past years.
"To bettors, e-sabong is no longer allowed. If you are caught, which you will be, you will be prosecuted for violating the Anti-Cybercrime Act," she said.