23 COVID-19 cases in Makati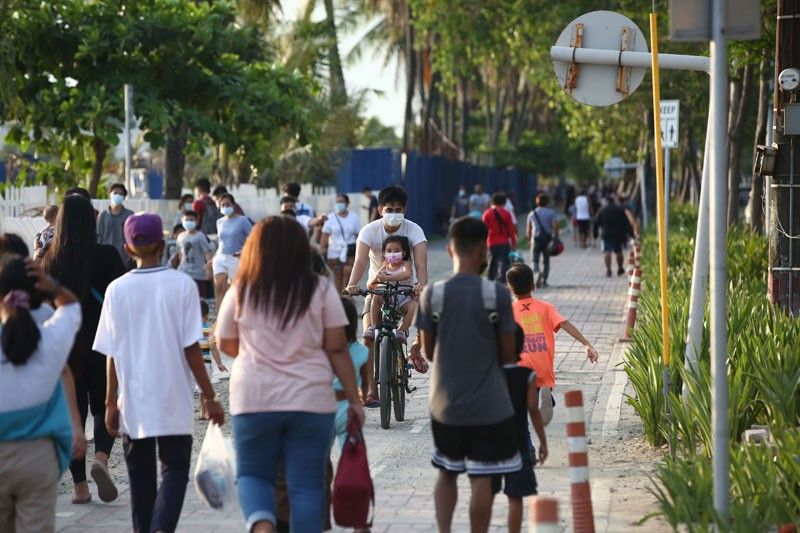 MANILA, Philippines — There are 23 active COVID-19 cases in Makati City, according to the latest report the city government released on Friday.
Seven of the cases are from Barangay Bel-Air. The other barangays with active cases are Magallanes, San Antonio and San Lorenzo with three each; Olympia, two; and Pio del Pilar,
Poblacion, Tejeros, La Paz and Pembo, one each.
Twenty-three other barangays of Makati remain COVID-free.
The city government is also monitoring the conditions of 19 people suspected to be infected with COVID-19.
There are no new deaths in Makati as a result of COVID-19 infection.
2 COVID patients left in Navotas
More than two years after the pandemic started, Navotas reported its lowest count of active cases on Friday.
Mayor Toby Tiangco said only two patients are being monitored for COVID-19 infection as of Friday. The patients are from Barangays NBBS Dagat-dagatan and NBBS Kaunlaran.
The rest of the city's 19 barangays did not have any active case.
Tiangco considered this tally as "record-breaking" and thanked his constituents for continuously following health and safety protocols.
Navotas City recorded a total of 21,157 confirmed COVID-19 cases with 648 deaths and 20,507 recoveries.