Senators want e-sabong licenses suspended
February 25, 2022 | 12:00am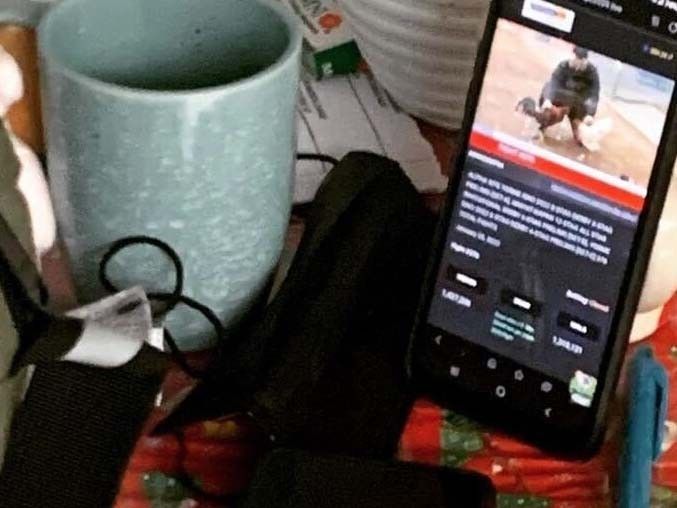 MANILA, Philippines — The Senate committee on public order and dangerous drugs yesterday resolved to suspend the operations of e-sabong amid an inquiry into the reported disappearance of at least 31 cockfight players.
The panel, chaired by Sen. Ronald dela Rosa, was unanimous in calling for the closure of the online betting of cockfights, in the absence of clear government rules.
"In the light of the missing cockfight players and the probe on the alleged kidnappings, I move that the Senate committee issues a resolution for PAGCOR (Philippine Amusement and Gaming Corp.) to suspend the licenses of e-sabong operators until the case has been resolved," Senate President Vicente Sotto III said.
There are at least seven e-sabong operators licensed by PAGCOR. These are Belvedere Vista Corp., Lucky 8 Star Quest Inc., Visayas Cockers Club Inc., Jade Entertainment and Gaming Technologies Inc., Newin Cockers Alliance Gaming Corp., Philippine Cockfighting International Inc. and Golden Buzzer Inc.
PAGCOR officials supported the Senate panel's move to suspend the operations of online sabong.
Citing police records, Dela Rosa said 31 cockfight aficionados have been reported missing since Jan. 13. Twenty of them were last seen in a cockpit arena in Sta. Cruz, Laguna. The others were seen leaving a cockpit in Manila.
Dela Rosa said some of the missing persons were not sabungeros, but merely served as drivers.
"The purpose of this hearing is for us to recover the people who are missing and to determine who are the culprits," Dela Rosa said.
The relatives of the missing cockfight players attended the Senate probe.
One of the relatives pointed to Julis Javillo, an alleged financier of the cockfight players, who could help shed light about the missing sabungeros.
Some senators aired suspicions that the missing individuals were kidnapped for using "tyope" or weak roosters during cockfights and then betting on opponents in online sabong.
Police said the cockfight patrons were forcibly taken in separate incidents in Manila, Batangas, Bulacan, Laguna and Rizal last month. They were allegedly caught cheating during cockfights and were kidnapped as punishment.
Sen. Panfilo Lacson appealed to the Philippine National Police to solve the alleged kidnapping of the cockfight enthusiasts.
Sen. Aquilino Pimentel III expressed alarm over the growing number of missing sabungeros.
Sen. Francis Tolentino questioned PAGCOR on its authority to regulate and issue licenses to e-sabong operators in the absence of a provision under Republic Act 9487.
AKO Bicol party-list Rep. Zaldy Co lauded Dela Rosa for initiating an investigation on the disappearance of cockfight players.
Former speaker Alan Peter Cayetano, Manila Rep. Benny Abante and Deputy Speaker Eddie Villanueva opposed the grant of franchises to online gambling operators
Former Yacap party-list representative Carol Jayne Lopez said the disapperance of the cockfight players was "a consequence of the ill effects of online gambling." – Edu Punay, Delon Porcalla