Metro mayors seeking reelection top survey
February 14, 2022 | 12:00am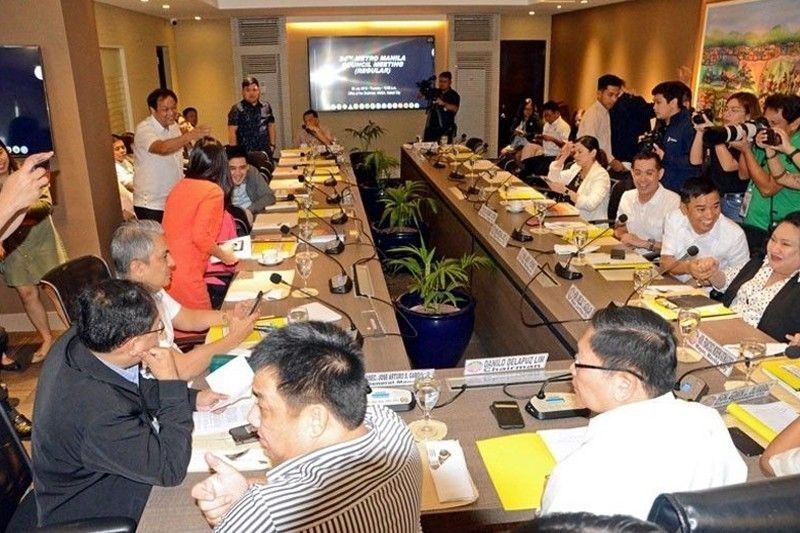 MANILA, Philippines — A majority of local officials in Metro Manila who are running for reelection or are seeking higher positions garnered commanding leads over their rivals, based on a non-commissioned survey conducted by the RP-Mission and Development Foundation Inc. (RPMDFI).
Using 10,000 registered voters in the National Capital Region as respondents, the poll showed that most of the incumbent mayors in the NCR would probably win the elections.
The survey was conducted from Jan. 22 to 30.
In Quezon City, the RPMDFI said Mayor Joy Belmonte received 65 percent voter preference rating against the 32 percent garnered by Rep. Mike Defensor.
In Manila, the poll showed that Vice Mayor Honey Lacuna got a voter preference score of 57 percent. Her opponents, former congressman Amado Bagatsing, received a score of 30 percent followed by Alex Lopez, who got 11 percent.
Based on the survey, Makati Mayor Abby Binay, who is seeking her last term, would win the elections by a commanding 95 percent preference vote if the elections were held today.
Other reelectionist mayors who garnered commanding leads over their opponents were Imelda Aguilar of Las Piñas with 89 percent, Miguel Ponce III of Pateros with 82 percent, Francis Zamora of San Juan with 88 percent, Emi Calixto-Rubiano of Pasay with 76 percent and Marcy Teodoro of Marikina with 55 percent.
In Pasig City, 68 percent of the survey respondents said they would still vote for Mayor Vico Sotto over Vice Mayor Iyo Bernardo, who got a score of 31 percent.
Navotas Mayor Toby Tiangco, who is seeking a congressional seat, emerged as the favored choice with 87 percent preference score against Gardy Cruz, who got 10 percent.
Navotas Rep. John Rey Tiangco, who is running for mayor, received 83 percent preference score against his rival RC Cruz, who garnered 11 percent.
In Caloocan, survey results showed that Rep. Dale Malapitan, who is running for mayor, got 73 percent voter preference rating compared to Rep. Egay Erice's 26 percent.
Based on the survey, Mayor Oscar Malapitan and Dean Asistio are leading the congressional race with 87 percent and 69 percent, respectively. Their rivals Councilor Alou Nubla and former mayor Enrico Echiverri received 11 percent and 25 percent, respectively.
The poll showed that Rep. Ruffy Biazon, who is running for Muntinlupa mayor, gained 71 percent of the votes against Marc Red Marina, who got a preference score of 28 percent.
The RPMDFI said other prominent candidates for mayor who received high voter preference scores include Benjamin Abalos Sr. of Mandaluyong with 92 percent, Rep. Weslie Gatchalian of Valenzuela with 90 percent, Rep. Eric Olivarez of Parañaque with 70 percent, Rep. Lani Cayetano of Taguig with 66 percent and Jeannie Sandoval of Malabon with 52 percent.