Manila cancels Chinese New Year fest anew
January 26, 2022 | 12:00am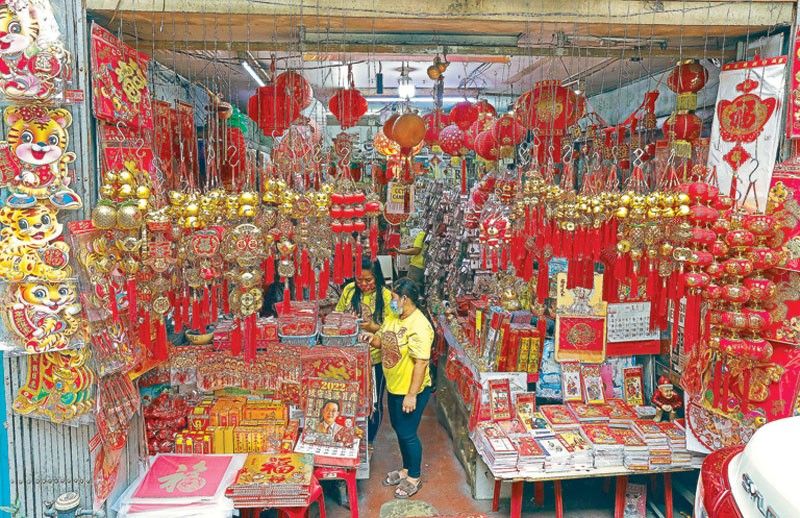 MANILA, Philippines — Manila Mayor Isko Moreno yesterday said he had canceled all public activities in connection with the Chinese New Year festivities from Jan. 31 to Feb. 1.
In a live address, Moreno said this is the second year of no public Lunar New Year celebrations.
"They can do the festivities in their respective homes. But no public activities for now… It can be a regular day but a special one in their hearts and in their minds," Moreno said.
The city will also implement a liquor ban during this period.
Moreno said he was saddened to cancel the celebrations anew due to a surge in COVID cases.
The public can still visit Chinatown in Binondo district for their New Year fix, Moreno said, but there will be no dragon dances, parades and fireworks.
In Executive Order No. 11, Moreno said "there is a compelling need" to cancel the Chinese New Year celebrations "to prevent further rise of COVID-19 cases (and) to avoid wasting all initiatives undertaken and enforced during the entire duration of the pandemic."
The city recorded 1,583 active COVID-19 cases as of yesterday noon, with 313 new cases.
Isko slams dynasties
Meanwhile, Moreno, who is running for president, said yesterday there should be "delicadeza" among politicians who pass on their electoral posts to family, as he scored "bad dynasties" holding on to power.
In an interview at city hall, Moreno made the reaction following a statement from his rival, former senator Ferdinand "Bongbong" Marcos Jr., that political dynasties should not be banned especially if these were chosen by the people in the elections.
While he did not criticize the Marcos political dynasty, Moreno said politicians should be ashamed for treating their elected positions like inheritance.
He said running for the highest position should be just like applying for a job based on credentials, not connections.
"That's why I don't like dynasties in national office. Can you believe that you will preside over 100 million people, and then, once you're done, you want your partner or children to get hired next?" he said.