Teen dies in motorcycle crash after skipping checkpoint
January 20, 2022 | 12:00am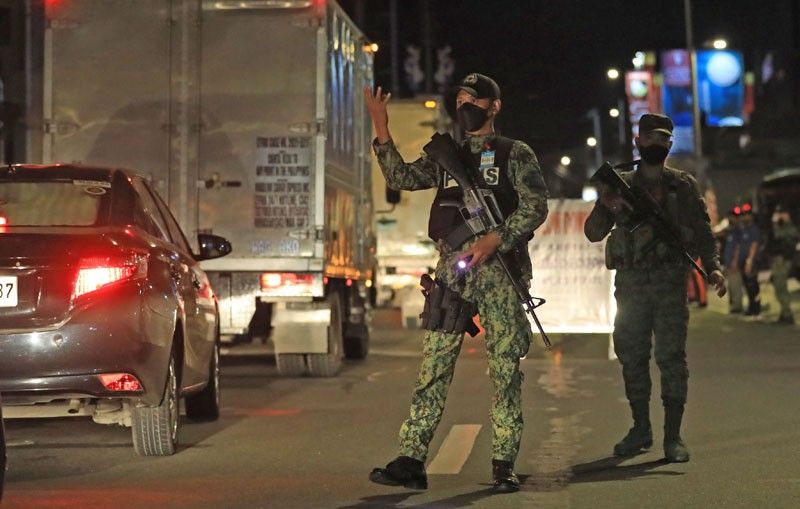 MANILA, Philippines — A 16-year-old boy died while his companion was injured when the motorcycle they were riding figured in an accident after they evaded a police checkpoint in Quezon City on Monday night.
Probers said John Ace Bismaya died at the scene. His backrider John Mark Portillo, 19, was taken to the Caloocan City Medical Center for treatment.
Bismaya and Portillo allegedly avoided a security checkpoint manned by members of the La Loma police station 1 at the corner of Banawe and Calamba streets in Barangay Lourdes at around 7:45 p.m.
Police said they pulled over the two because they were not wearing protective helmets. Instead of stopping for inspection, they sped off toward D. Tuazon street, prompting authorities to chase them.
Brig. Gen. Antonio Yarra, director of the Quezon City Police District, said Portillo allegedly pulled out a .38-caliber handgun, but he accidentally dropped the firearm.
The chase reached Caloocan City where the suspects crashed into a gutter along C-3 Road near 9th Street in Barangay 125.
Charges of illegal gun possession, violation of the Omnibus Election Code and resistance and disobedience to agents of persons in authority will be filed against Portillo, police said.