Agriculture damage due to Fabian hits P533.5 million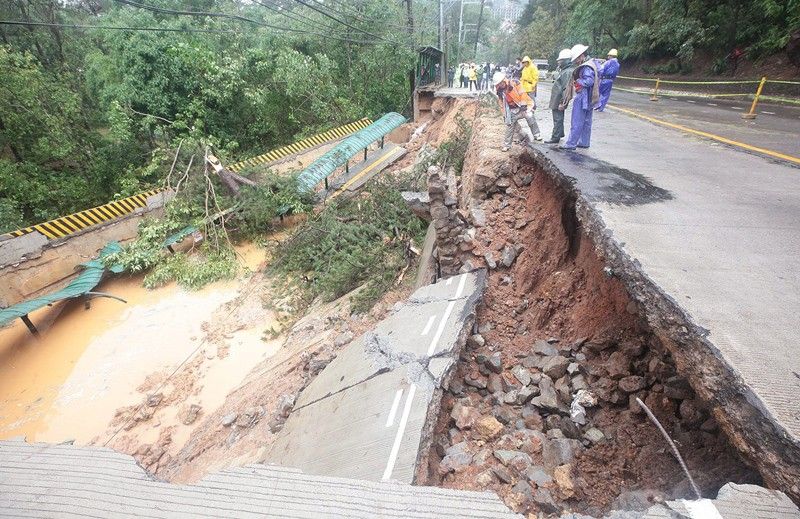 MANILA, Philippines — Damage to agriculture due to Typhoon Fabian and the southwest monsoon rose to P533.54 million on Wednesday, according to the Department of Agriculture (DA)'s Disaster Risk Reduction and Management Operation Center.
In its 8 a.m. bulletin, the DA said 22,516 farmers and 30,926 hectares of agricultural areas were affected in Central Luzon, Calabarzon, Western Visayas, Bicol and Mimaropa. Production loss was placed at 9,511 metric tons (MT).
Rice accounted for 91.6 percent of the damage or 29,206 hectares with volume loss of 7,890 MT valued at P489.03 million.
Corn accounted for 4.9 percent of the damage or 468 hectares with volume loss of 986 MT valued at P26.06 million.
At least 1,252 hectares planted with high-value crops were damaged, with volume loss of 635 MT valued at P18.16 million.
Bataan, Bulacan and La Union reported damage to agriculture at P43.9 million, P74 million and P2.4 million, respectively.
Aside from financial assistance, the DA said 121,119 bags of rice seeds, 14,832 bags of corn seeds and 2,199 kilos of assorted vegetables as well as drugs and biologics for livestock and poultry needs would be provided to affected farmers.
Meanwhile, in Pampanga, 88 families or 292 people in Macabebe, who were displaced due to massive flooding, have yet to return to their homes.
The families are staying in 11 elementary shools, daycare centers and barangay facilities that were transformed into evacuation centers. – Ric Sapnu, Ramon Efren Lazaro