MMDA: Coding scheme still suspended, traffic manageable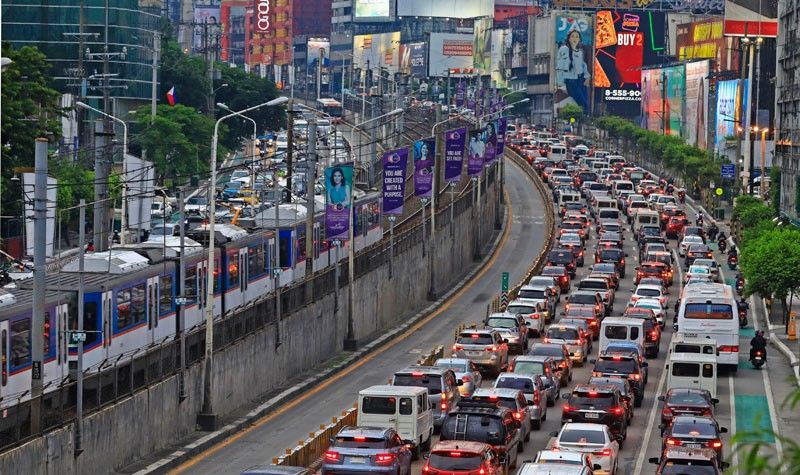 MANILA, Philippines — The number coding scheme in the metropolis will remain suspended even if the volume of vehicles along EDSA is nearing pre-pandemic levels, the Metropolitan Manila Development Authority (MMDA) said yesterday.
MMDA Chairman Benhur Abalos said there is no need to reimpose the number coding scheme since there are "factors to consider before introducing changes to EDSA traffic."
"Traffic along EDSA is still manageable," Abalos said.
He said motorists with only one car would be affected by the reimposition of the number coding scheme since they would be forced to use public transportation.
Motorists affected by the measure will add to the number of commuters lining up for public utility vehicles, according to Abalos.
"This will be hazardous to the health of the riding public," he said.
"If we implement the number coding scheme now, can our public transport accommodate passengers given the minimum health protocols such as social distancing needed to be implemented?" Abalos said.
He pointed out that public transportation is still operating at 50 percent passenger capacity.
The MMDA also noted the "improved" travel speed on EDSA despite the increased volume of vehicles using the major thoroughfare.
"Before the pandemic, the average vehicle volume on EDSA was 405,000, but now it is about 399,000. Southbound travel speed is faster now at 27 kilometers per hour, compared to 11 kph before the pandemic," Abalos said.
He said the "mabuhay" lanes, EDSA busway as well as the opening of U-turn slots improved the traffic flow along the thoroughfare.