Ex-cop shot dead in Marikina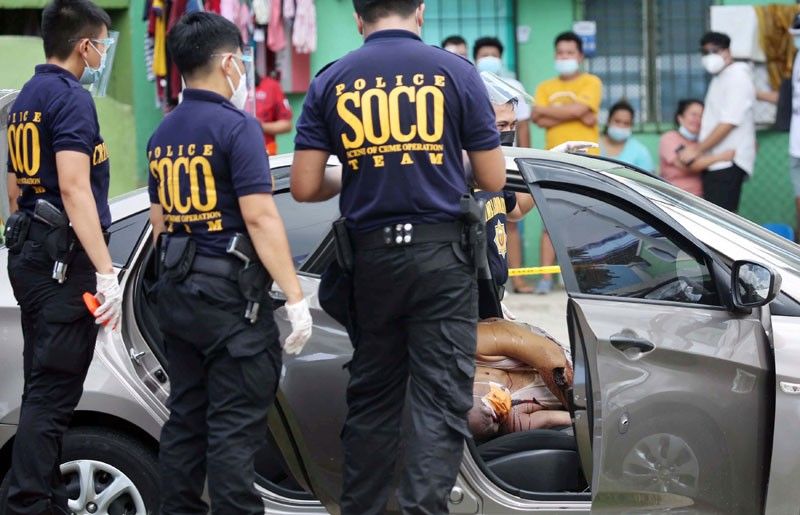 MANILA, Philippines — A retired police officer was shot dead in Marikina City yesterday by two unidentified assailants.
Nomer Cardines, 46, a former member of the Makati police, died at the scene from gunshots to the body.
According to a police report, Cardines had just boarded his car parked along Capt. Lorenzo street in Barangay IVC when the suspects approached and ordered the victim's helper to get out of the vehicle.
The gunmen opened fire at Cardines.
The suspects escaped in their getaway car after the attack.
Scene of the crime operatives found at least 18 spent shells of an M-16 rifle and a 9mm pistol at the site.
Investigators said they have yet to establish the motive for the killing.