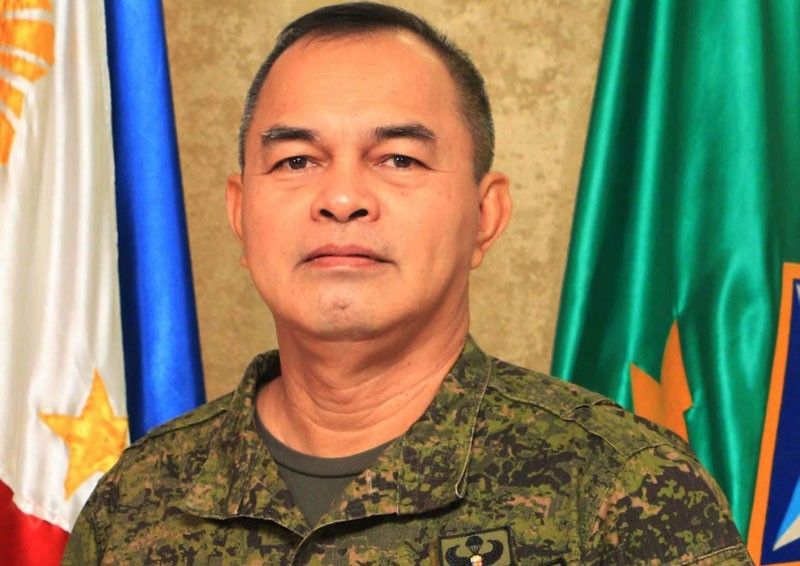 Faustino out, Centino named new Army chief
MANILA, Philippines — The Armed Forces of the Philippines (AFP) has removed Lt. Gen. Jose Faustino Jr. as commanding general of the Philippine Army in an acting capacity.
AFP chief Gen. Cirilito Sobejana said Faustino's relief was in accordance with Section 4 of Republic Act 8186, which states that the Army chief should have at least one year remaining in the service on the day of his assumption.
Faustino, who was appointed to the Army post last February, will retire from the military service in November.
The AFP welcomed the appointment of Maj. Gen. Andres Centino as the new Army chief.
"Given his professionalism, operational experience and managerial skills gained from various leadership echelons of the AFP, General Centino will stir the Army to greater heights," AFP spokesman Maj. Gen. Edgard Arevalo said.
Malacañang confirmed yesterday the appointment of Centino as Army chief and expressed confidence that he would sustain the gains of the military's biggest branch of service.
President Duterte signed the appointment papers of Centino as commanding general of the Army on May 14, presidential spokesman Harry Roque said.
"We are confident that he will continue the initiatives to professionalize and modernize the Army while building the gains to serve the people and secure our land. All the best to the new Army chief," Roque said.
Sen. Panfilo Lacson cited Malacañang and the Department of National Defense for upholding the rule of law in appointing Centino as Army chief.
Under the law, Lacson said Faustino is not eligible to head a major service command of the AFP as he has less than one year of service remaining prior to reaching the age of compulsory retirement.
Centino was a former commander of the Army's 4th Infantry Division in Cagayan de Oro. He is a member of the Philippine Military Academy Class of 1988.
Faustino was designated special assistant to the AFP chief.
He will supervise the programs of the military's Peace and Development Office.
Faustino was tasked to lead peace and development programs, including the Comprehensive Agreement of the Bangsamoro and decommissioning of firearms of former Moro Islamic Liberation Front combatants. – Alexis Romero, Paolo Romero