Quezon City unveils own molecular laboratory
October 11, 2020 | 12:00am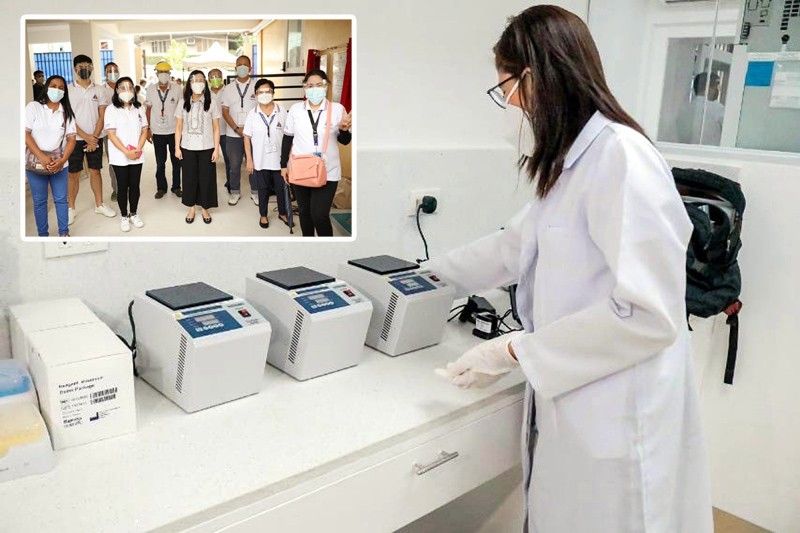 MANILA, Philippines — The Quezon City government has unveiled its own molecular laboratory to support its response to the COVID-19 pandemic.
The city health department has submitted the proficiency test for final accreditation, which – once issued – will enable the laboratory to process between 600 to 1,000 samples daily with a turnaround time of one to two days.
"Now that we have our own molecular laboratory, we will be able to immediately receive results of the samples (collected from our residents)," Mayor Joy Belmonte said in Filipino yesterday.
"The immediate release of the results will help us in effectively preventing the further spread of the virus in our communities," she added.
The molecular laboratory will be housed in a three-story building located at Barangay Teachers Village East.
The building also has an area for data encoding, conference rooms and sleeping quarters for the 20 workers who will be assigned by the city health department to man the facility.
Belmonte expressed gratitude to private partners – including major sponsor Megaworld and other donors Ayala Foundation, Boysen and Solaire – for their assistance in the establishment of the molecular laboratory.
The molecular laboratory is considered a long-term investment for the city as it can be used to identify and process other infectious diseases and for research purposes, said Joseph Juico, head of the city's task force against COVID-19.
He noted that it would help lessen the city government's expenses as it will no longer have to pay private hospitals and laboratories for the tests.
"The laboratory has the ability to identify and process other diseases such as human immunodeficiency virus, hepatitis, cancer and tuberculosis, among others," he added.