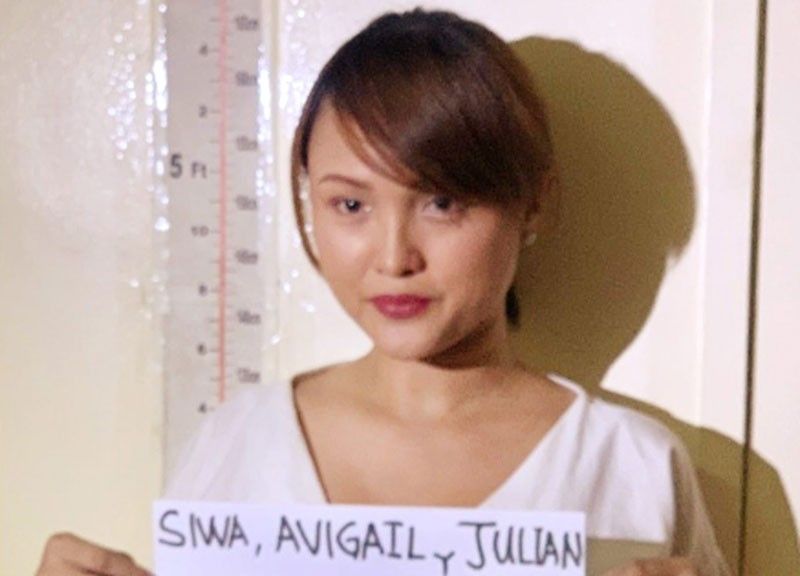 Ex-actress nabbed for selling COVID test kits
MANILA, Philippines — A former actress and model was arrested by the National Bureau of Investigation (NBI) on Friday for the unauthorized sale of coronavirus disease 2019 (COVID-19) rapid test kits worth P70,000.
Avigail Siwa was arrested at an entrapment operation in Intramuros, Manila after a businesswoman reported her to authorities for estafa.
Siwa advertised on social media that she was selling four brands of COVID rapid test kits for a "home service COVID testing."
Jessielyn Fernando told the NBI she paid P4.4 million as downpayment for 10,000 sacks of rice that did not arrive.
Siwa, in a television interview, said Fernando still owed her money for the order.
She said she ran a medical trading equipment company which is registered with the Department of Trade and Industry.
NBI international operations division chief Ronald Aguto said Siwa was not authorized by the Food and Drugs Administration (FDA) to sell rapid test kits.
She will face charges of estafa and violating the FDA Act.
Only doctors or health workers are allowed to administer tests, according to the FDA.
Siwa also reportedly tried to sell personal protective equipment and rice to undercover agents.