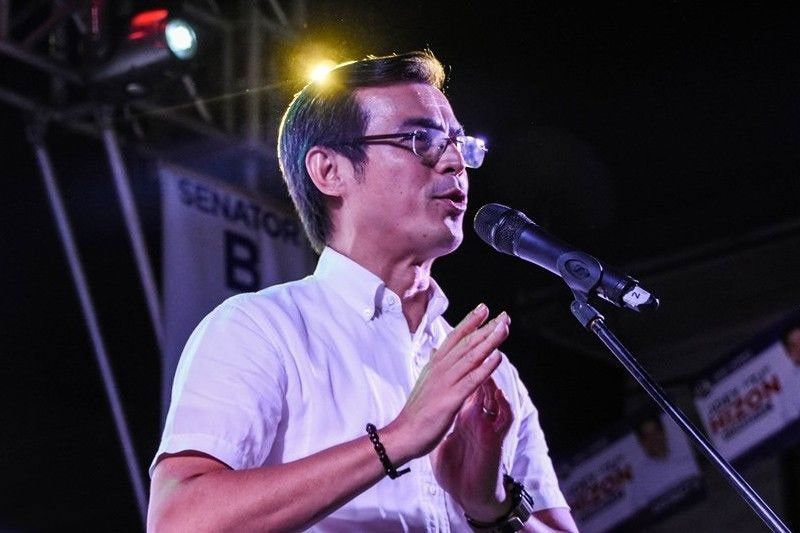 Senate President Vicente Sotto III reminded Moreno that senators passed laws to address the pandemic.
Isko Moreno Domagoso FB Page/File
Senators to Isko: We passed laws to curb pandemic
MANILA, Philippines — Senators hit back at Manila Mayor Isko Moreno yesterday for calling them "missing in action" officials politicizing the coronavirus disease 2019 (COVID-19) pandemic.
Senate President Vicente Sotto III reminded Moreno that senators passed laws to address the pandemic.
"Our duty as lawmakers is to promptly pass the enabling law so the executive department can use government funds to respond during this health crisis. We did so in 18 hours," Sotto said on Twitter.
He said the Senate does not have a public relations team like the actor-turned-mayor does.
"It's not our mandate to repack rice and sardines with a complete PR team around us. Some of us do, without the PR team!" Sotto said.
Sen. Panfilo Lacson cited the Bayanihan To Heal As One Act passed by Congress to address the pandemic as the reason city governments like Manila could speedily provide relief in the time of pandemic.
"Mayor, the reason national and local governments are able to provide financial help is because the Senate worked hard and lost sleep just to pass the Bayanihan Act. That is our mandate. Your accusation that we are not doing anything is wrong," Lacson also tweeted.
In his capitol address Thursday, Moreno turned emotional and asked public officials to set aside politics and focus on giving relief to those affected by the pandemic.
"I am pleading to my fellow politicians, let us take a break from politics. Please donate all your salary to help the people in need," Moreno said.
He called out all 24 senators and claimed they had been missing in action in the middle of the pandemic.
"To the 24 senators, the Cabinet secretaries, my fellow politicians. Now is the time to show your love for your country… Now is the time to show your leadership and compassion. Where are you now? Where? We are looking for you here in Manila," Moreno said.
He said some politicians could be seen making comments on media reports and yet could not be seen in public helping out others.
"As city mayor, I am telling you not to go here come the next elections. We can't feel your presence now, we can only see you in newspapers and television reports," Moreno said.