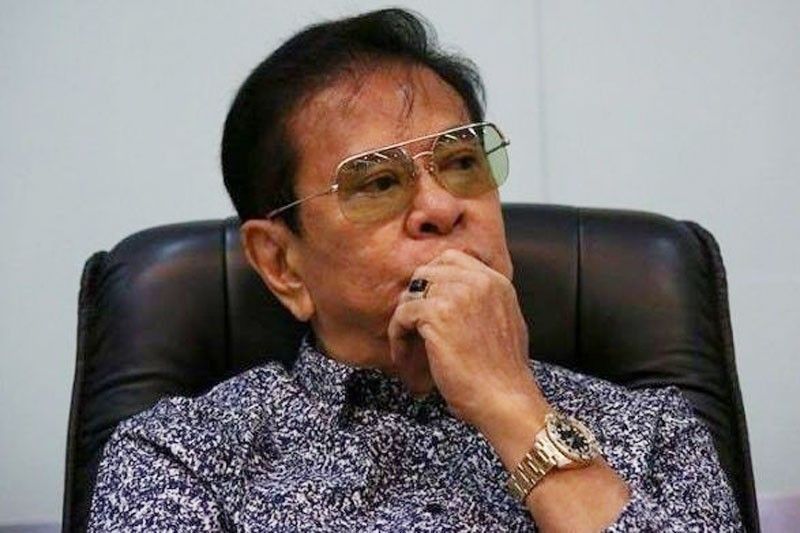 Singon's slate won all available seats.
File photo
Chavit Singson-led slate sweeps Ilocos Sur town polls
NARVACAN, Philippines — The charisma of former Ilocos Sur Gov. Luis "Chavit" Singson—the province's political kingpin—still works as he was elected mayor of Narvacan in a race against archrival Edgar Zaragoza, a former mayor.
Singson, who previously served as municipal councilor, was proclaimed by the members of the Municipal Board of Canvassers as mayor-elect with 16,551 votes against 7,995 for Zaragoza.
Narvacan is one of the biggest towns in Ilocos Sur with a total of 29,096 registered voters, 25,250 of whom turned up on election day.
Veteran human rights lawyer Pablito Sanidad Sr., Singson's running mate, won the vice-mayoral race after he earned a total of 14,081 against his rival Fayinna, Zaragoza's daugther, with 10,099 votes.
Singon's slate of councilors also won all available seats.
The newly-elected councilors in Narvacan town are Edna Sanidad, Joseph Tejada, Joveniano Ampo Jr., Charito Viloria, Bernadette Lim, Loreto Caballes, Emiliano Clarin and Alexander Antolin.
Singson said that he will focus on the implementation of more infrastructure projects to benefit the town's residents.