Soldier killed in Maguindanao as BIFF threatens more retaliation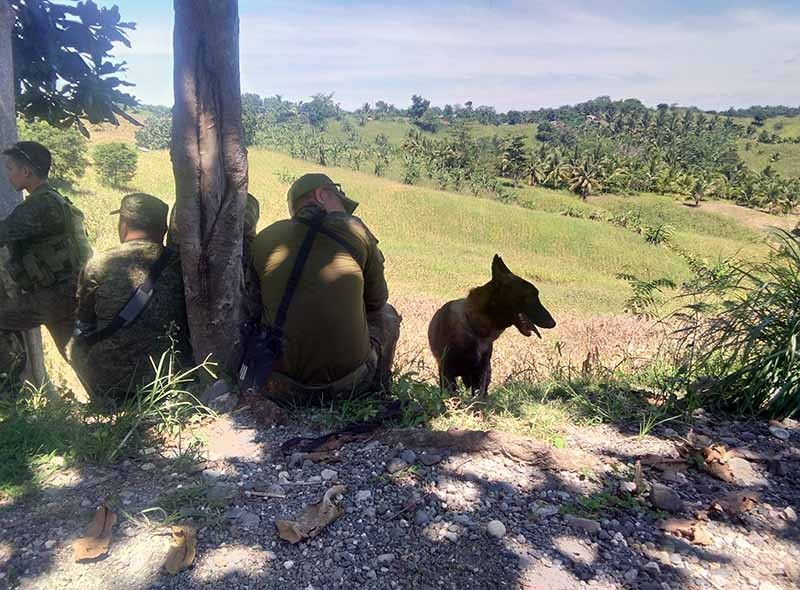 MAGUINDANAO, Philippines — The Bangsamoro Islamic Freedom Fighters have claimed responsibility for the death of an off-duty soldier on Sunday, the fourth to be killed in less than a week.
Abu Misry Mama, BIFF spokesman, told reporters Monday morning that their "hitmen" were behind Sunday's attack in Barangay Semba in Datu Odin Sinsuat that resulted in the death of Cpl. Sahelbasar Alaja.
Three unarmed soldiers were killed in separate attacks by BIFF militants in Cotabato City and in Datu Salibo town in Maguindanao just last Thursday.
Alaja belonged to a team from the 90th Infantry Battalion guarding the perimeter of the Division Training School of the Army's 6th Infantry Division near where he was killed.
The corporal was walking along a highway near their detachment when pistol-wielding men blocked his path and opened fire. He was rushed to a hospital but declared dead on arrival by attending physicians.
"These retaliations will continue," Misry said, adding the killings are to avenge BIFF members killed in military operations last week.
READ: BIFF men kill 3 soldiers in Cotabato, Maguindanao

The BIFF, which operates in the fashion of the Islamic State of Iraq and Syria, is not covered by, and is opposed to the peace process between the government and the Moro Islamic Liberation Front.
MILF chairman Al Haj Murad Ebrahim is interim chief minister of the new Bangsamoro Autonomous Region in Muslim Mindanao.
The first fatality in the series of BIFF attacks that started last week was S/Sgt. Lardera Verande.
Verande, who was a member of an intelligence unit under the 6th ID, was killed by motorcycle-riding gunmen along a stretch of the Sinsuat Avenue in Cotabato City on Thursday morning.
The incident preceded an ambush on Pvts. Junard Estribor and Nelier John Pinto the same day in Barangay Sambulawan in Datu Salibo town in Maguindanao.
The off-duty Estribor and Pinto, who both belonged to the 57th Infantry Battalion of 6th ID, were in a car to Cotabato City when BIFF gunmen opened fire at them from along the highway.
Their companion, Pvt. Muqtadir Salmpuna, who was wounded in the ambush, is now recuperating in a hospital.