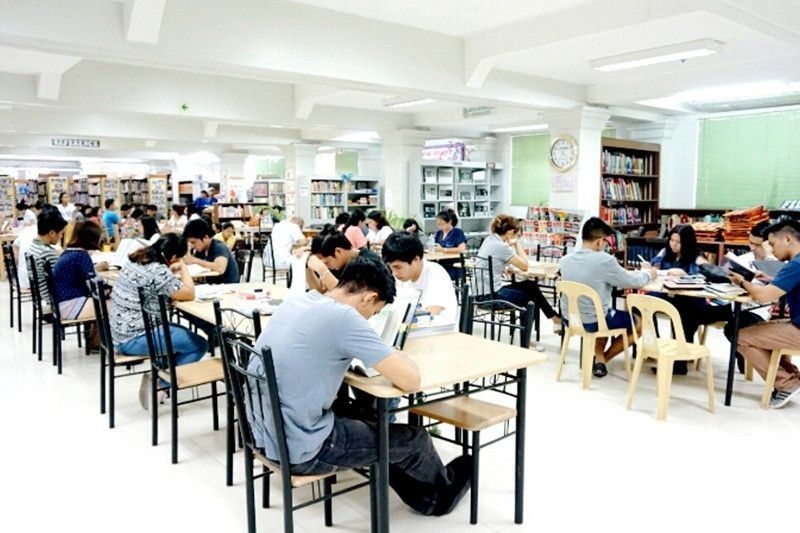 Cebu City Public Library sees a surge in visitors after opening for 24/7
Kristine Joyce Campaña
Cebu City Public Library visitors up 296% after opening 24/7
MANILA, Philippines — A little over 103,000 people visited the Cebu City Public Library in 2018, according to librarian Rosario Chua.
This is compared to 26,000 who patronized the library in 2017, or an increase of 296 percent.
Librarian Rosario Chua told Philstar.com that they saw a significant increase in the number of visitors after Cebu City Mayor Tomas Osmeña announced in March that the city government would open the library to the public 24/7. This was done to give the public— especially students— a free alternative to coffee shops to study and research late at night.
"Prior to the 24/7 service, we we're only open 40 hours a week. We found that most of our patrons come in on Saturdays and Sundays after 5 p.m.," Chua said in Cebuano.
Cebu City became the first to open its public library 24 hours a day, 7 days a week, after student Mitch Roldan of the Cebu Institute of Technology University commented on Osmeña's Facebook page that she hoped they could open the library until late so students wouldn't have to study in fast food restaurants.

READ: Cebu City library now open 24/7
Shortly after the opening, less than a week after Roldan's post, the city government enhanced the library's Wi-Fi capabilities and put up a snack bar with coffee, although purchasing food is not required to use the facilities.

Osmeña said shortly after opening the library 24/7, "we need this program to help the students. The job of the government is to provide service and this is what we are doing now."
More staff and security personnel were hired to allow the library's round-the-clock operations.
"September saw the highest amount of visitors," Chua said. "Over 18,000 visited the library in that month alone."
The Rizal Memorial Library and Museum Building was opened in Cebu City in 1919 and will celebrate its centennial anniversary this April 13.
In preparation of its centennial celebration this year, the library is aiming to implement more improvements such as launching an automated RFID (radio-frequency-identification-system) for patrons, and dedicate resources for the deaf and LGBT (Lesbian, Gay, Bisexual, and Transgender) communities.
Shortly after Cebu City opened its public library, the Quezon City Public Library said they were open to operating for 24/7, and did a test run of extended hours last July. The library, though, has not yet been opened 24/7.
A new public library set to open in Davao this April also plans to operate 24/7, according to a BusinessWorld report.
The Philippine Library Law or Republic Act 7743 (RA 7743) was signed into law in 1994 and requires local government units to build and maintain public libraries.