Couple, bodyguards attack Makati City traffic enforcers
August 17, 2018 | 12:00am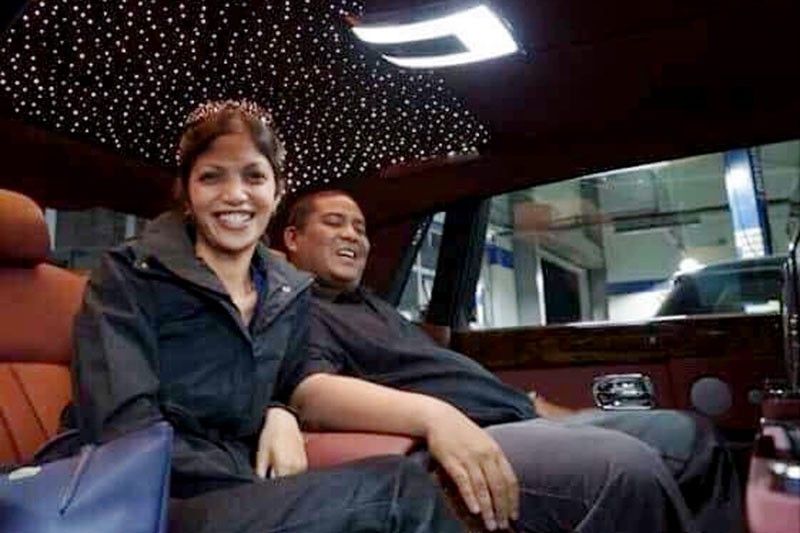 MANILA, Philippines — Two traffic enforcers in Makati City were hurt after a businessman, his wife and their bodyguards allegedly attacked them shortly after the enforcers flagged them down for a traffic violation.
The incident was caught on surveillance footage that has gone viral.
Arnold Padilla allegedly got out of his Mercedes Benz (GS-3370), spit and cursed at the traffic enforcers after they stopped Padilla's vehicle, according to a report from the Makati City police.
Police said Padilla's wife, identified as Glocel Razon, and three other bodyguards also alighted from the vehicle and took turns hitting the traffic enforcers until enforcers backed away from them.
One of the enforcers said when they told Padilla that the Benz ran a red light, the businessman cursed at them, calling them "basura (trash)," TV5 reported.
The enforcers said Padilla and his companions were pulled over for beating the red light as they allegedly ignored the red traffic light when they got out of Magallanes Village going to the northbound extension on EDSA.
Police said the enforcers have filed charges of direct assault against Padilla, Razon and Bernabe Casido while Padilla filed charges of physical injuries, unjust vexation, coercion and threats against the enforcers involved in the incident.
Sources alleged that Padilla is a "hard-headed" citizen of Barangay Magallanes.
A source told The STAR that Padilla is one of the persons police are monitoring for illegal drug activities, but the businessman is not included in the barangay drug watchlist.
The source also said Padilla has a pending case for theft filed in 2015 and murder charges in 2007 and 2008.
He and his mother Arlene were also charged with murder and frustrated murder in connection with a "gift bomb" that killed his sister Yvonne Geraldine Padilla-Chua in 2010.