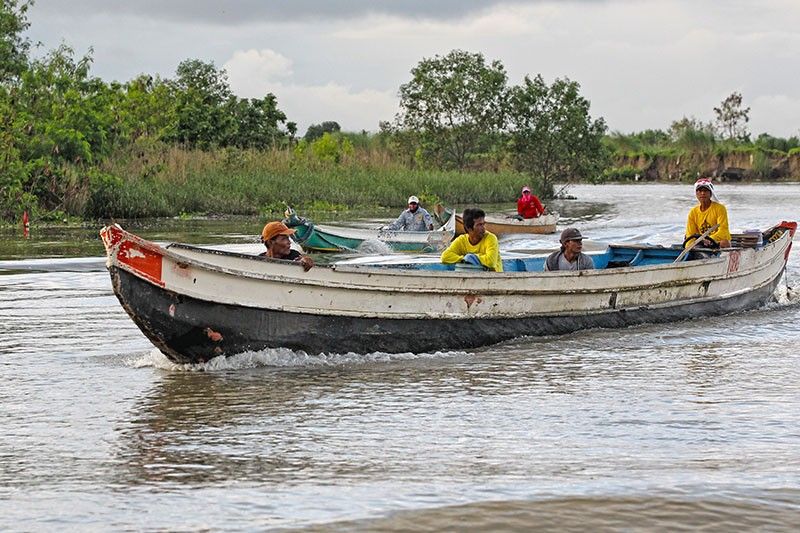 Damage to fisheries due to the onslaught of typhoons in the last two weeks amount to P236.06 million.
Walter Bollozos
Typhoons cause P2 billion in damage to farming, fisheries
MANILA, Philippines – The damage to agriculture and fisheries brought about by tropical storm Henry, severe tropical storm Inday and tropical depression Josie have reached P2 billion, according to the Department of Agriculture (DA).
The values of the damage to rice, corn, cassava, high value crops, livestock and fisheries are subject to validation, the DA Disaster Risk Reduction Management Operations Center said on Monday.
The damage and losses in agriculture are based on reports from Pangasinan, Bataan, Bulacan, Nueva Ecija, Pampanga, Tarlac, Zambales Rizal, Occidental Mindoro, Oriental Mindoro and Palawan.
According to the DA, Region 3 is the most affected region with an amount of P843.77 million while Pangasinan is the most affected province with damage worth P491.87 million.
Rice is the most affected commodity with damages and losses amounting to P1,62 billion, affecting 58,063 farmers in several provinces across the country. Damage incurred for corn was was estimated at P64.54 million with production volume loss of about 4,631 metric tons.
Losses to livestock now have a total of P7.53 billion while damage to fisheries, high value crops and cassava are at P236.06 million, P4.36 million and P1.35 million, respetively.
Meanwhile, Sen. Francis Pangilinan called on the DA and its attached agencies to extend assistance to farmers who were affected by the typhoons in the last two weeks.
"The DA should help the farmers gain access to free seedlings, loans, and other assistance so that they could plant anew," Pangilinan said in a statement.
The senator also asked the Department of Budget and Management to assess the available funds lodged in the president's contingency funds, as well as the budget of the departments to help the victims.
The Department of Social Welfare and Development should provide food packs, health kits and clean water while the Department of Health should check the condition of the people, Pangilinan added.
"The rains may have stopped, but the misery of a number of our countrymen continues. Let us not let their woeful condition be drowned in the noise of politics. Help should reach them faster so that they could rise from this calamity," he said.