P30,000 monthly salary proposed for government nurses
February 21, 2018 | 12:00am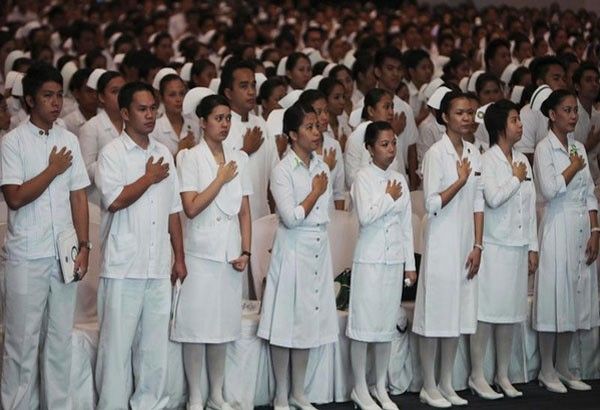 MANILA, Philippines — The Makabayan group of seven party-list representatives is seeking a minimum monthly salary of P30,000 for thousands of government nurses.
Their proposal is contained in Bill 7196. The group also filed Bill 7197, which seeks to increase the minimum pay in government by P5,000 to P16,000.
The measures "are in response to the wide and strong clamor of government workers and nurses amid the rising cost of living," Rep. Carlos Zarate of Bayan Muna, the lead group in Makabayan, said yesterday.
"These salary bills will help cushion the impact of the so-called tax reform law and the skyrocketing prices of basic commodities. While military and police personnel have doubled their salaries, the pay of other state workers has remained low," he said.
He said it is time that the compensation of other government personnel should be adjusted as well.
He added that he hoped that lawmakers would expedite the approval of the salary increase bills in the same manner that they prioritized the recent doubling of the salaries of soldiers and police officers.
In seeking a P30,000 base pay for government nurses, Zarate and his colleagues said under Republic Act 9173, or the Philippine Nursing Act of 2002, nurses in state hospitals should hold Salary Grade 15, which pays P30,531 a month.
However, they said the Department of Budget and Management inexplicably insists on fixing the nurses' compensation at Salary Grade 11, whose holders receive only P20,754, or almost P10,000 less than what they should be getting.
The inadequacy of pay is further aggravated by the non-implementation of the law granting nurses additional benefits, like overtime pay, hazard pay, call pay, and night shift differential, they said.
They pointed out that it is high time that nurses receive the salary and benefits the law had granted to them.