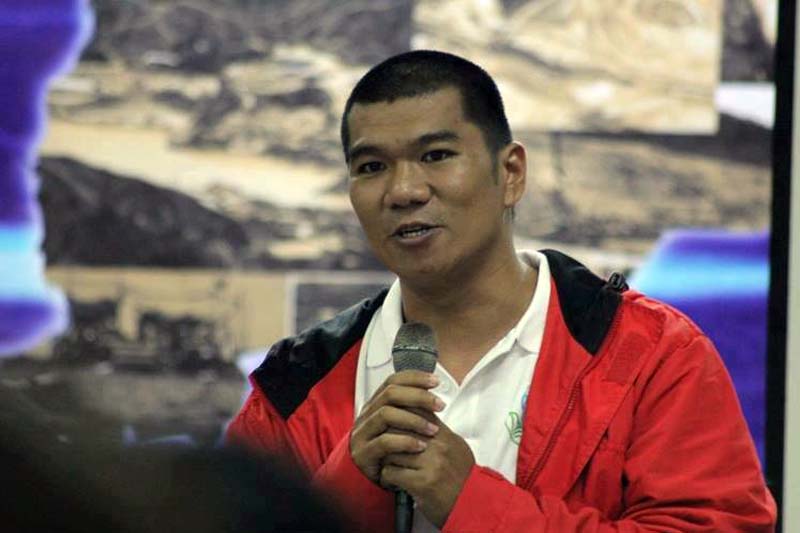 De Vera is regional coordinator of environmental group Defend Ilocos and is a columnist for a community weekly. Kalikasan PNE
Group decries arrest of environmental advocate for 'rebellion'
(Philstar.com) - December 13, 2017 - 2:10am
MANILA, Philippines — Kalikasan People's Network for the Environment has demanded the release of an environmental advocate being held in Ilocos Sur for alleged rebellion.
Kalikasan said in a press statement that Sherwin de Vera, regional coordinator of local environmental group Defend Ilocos, was arrested on a bus to Candon City on what it said are trumped up charges.
De Vera also writes a column for the Northern Dispatch, a weekly community newspaper.
Kalikasan, of which Defend Ilocos is a member, said the group has been opposing mining operations in the region that they say threaten the biodiversity in the Abra River.
"They are also involved in mobilizing and organizing against the proposed setting up of a coal-fired power plant in Luna, La Union. Defend Ilocos also participated in various activities in connection with the recent Lakbayan of the National Minorities here in Metro Manila," Kalikasan said.
"Prior to his arrest, he was already receiving threats and intimidation from state armed forces due to his work," Kalikasan also said.
In July, De Vera reported that military intelligence personnel had been tailing him and had asked about him at the University of Northern Philippines in Vigan City.
Kalikasan, which is affiliated with national democratic umbrella organization Bagong Alyansang Makabayan, said De Vera's arrest "shows how the Duterte regime's intensifying crackdown on perceived political dissidents affects environmental advocates as well."
It said the arrest would have a chilling effect on environmental advocates "who dare stand up against natural resources plunder and government negligence and indifference to people affected by environmental problems and issues."
The national democratic movement believes that imperialism, a feudal agricultural system, and "bureaucrat capitalism" — the use of government resources and structures by the ruling class to enrich themselves at the expense of the rest of the people — has kept most of the Philippines poor despite the country being rich in natural resources.
Membership in or support of a national democratic activist organization does not mean membership in the Communist Party of the Philippines or the New People's Army.
Late last month, the Army's 81st Infantry Battalion said "we cannot deny the fact that Candon City has been infiltrated by left-leaning organizations," a claim that
city officials were quick to dispute
.