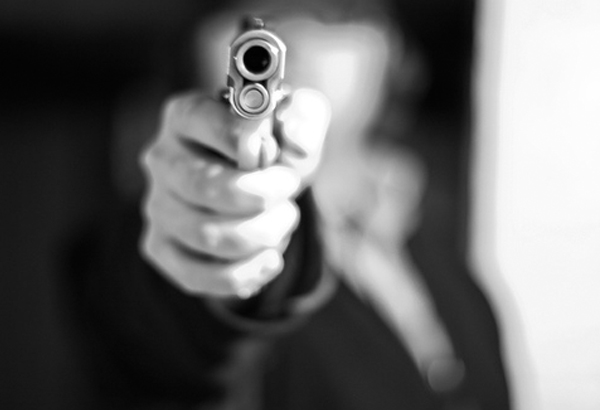 The gun-for-hire was also allegedly the number 2 most wanted person in the region. Philstar.com/File photo
Masbate's most wanted gun-for-hire shot dead
MASBATE CITY, Philippines (
Bicol Standard
)
—
Masbate's
most notorious and most wanted gun-for-hire was killed after a
firefight
ensued while the police attempted to serve six warrants of arrest.
Leonardo del Rosario Villaran, also known as "Padoy," was shot dead at around 4:15 p.m. Friday at the crossing of Villa Alvarez, Barangay San Pablo, Mandaon.
He was allegedly the head of the so-called Del Rosario Gang or Sako Gang that operates in the towns of Milagros, Mandaon, Baleno, Balud and Aroroy.
He was also allegedly the number 2 most wanted person in the region.
Reports say Del Rosario and five other persons were on board two motorcycles when the police tried to serve the warrants.
The group attempted to elude arrest by opening fire on the police.
Leonardo del Rosario and his father, Norberto del Rosario were killed on the spot.
Meanwhile, Alemado del Rosario, who was wounded in the firefight, was brought to the hospital, but also died.
The police also arrested R.V. Marino del Rosario, Roger del Rosario Paglinawan, and Romeo del Rosario Abroso, all alleged members of the Del Rosario Gang and residents of Balud town.
String of killings
Antecedent to this, Leonardo del Rosario was identified as the leader of the gang that was implicated in a series of murder incidents in Masbate.
Among them was the 2015 ambush of Samson Suplito, Jeremiah Suplito and Flor Rapsing. The latter was beheaded after being shot.
The Del Rosario Gang was also pointed in the robbery, homicide and carnapping of small gold refinery owner Jesus "Ka Isong" Amaro, his son Boyet, and their driver in 2015.
Furthermore, Leonardo del Rosario was a suspect in the murder of "Dos por dos" anchorman Joaquin Briones earlier this year.
At press time, investigation is still underway.
***
Melissa Basmayor is the editor-in-chief of the Bicol Standard, a regional partner of Philstar.com.