June 24 a special non-working holiday in Manila
MANILA, Philippines - Schools, government bureaus, and private offices are officially not in business on Tuesday, June 24, as Malacañang declares this day as a special non-working holiday in observance of the 443rd founding anniversary of the city of Manila.
In line with the anniversary, various activities such as the search for the cleanest barangay, award show honoring outstanding Manileños, a job fair for career enhancement, art exhibits, sports festival, and medical and dental mission will take place in the city.
SM Manila and SM San Lazaro will also participate int the festivities by offering up to 70 percent off on selected items from June 20 to June 24.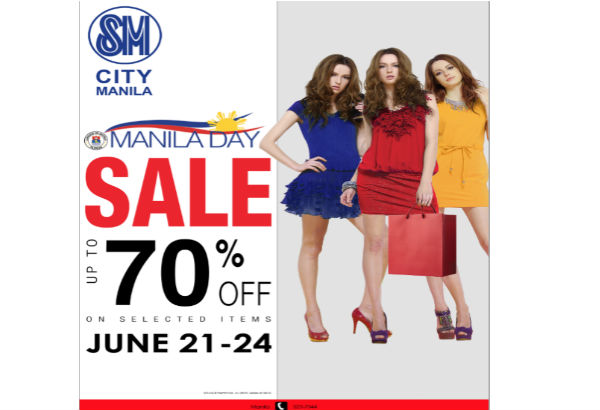 Proclamation No. 766 states that "it is but fitting and proper that the people of the City of Manila be given full opportunity to celebrate and participate in the occasion with appropriate ceremonies."
Click here for the official calendar of activities.