CCC, clean energy firm sign agreement to enhance local climate action plans
January 25, 2023 | 11:56am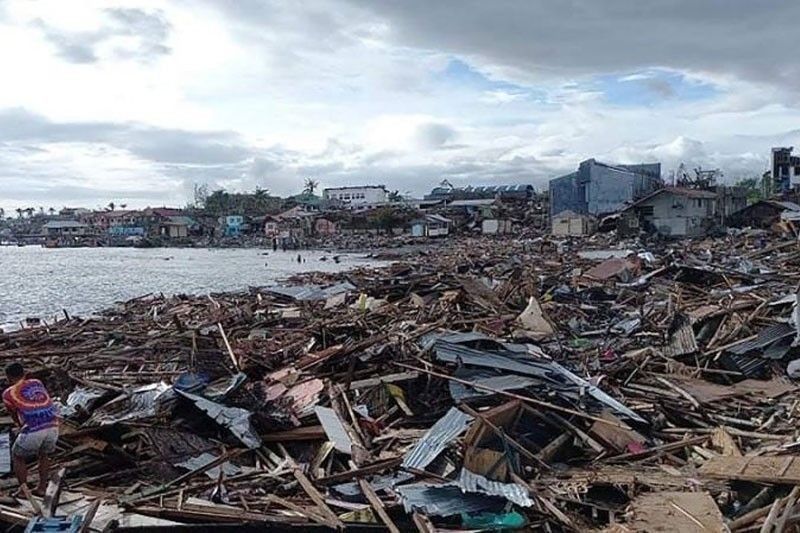 MANILA, Philippines — The Climate Change Commission forged a partnership with a renewable energy company to support local government units in mainstreaming climate change and accessing finance for adaptation projects.
The partnership with First Gen Corporation aims to capacitate representatives from Maria Aurora in Aurora; Pantabangan and Carrangalan in Nueva Ecija; Alfonso Castañeda, Nueva Vizcaya; Lobo, Batangas; Caramoan and Garchitorena in Camarines Sur; Baungon, Impasug-ong, Libona, Manolo Fortich, and Talakag in Bukidnon; and Jabonga in Agusan del Norte in enhancing Local Climate Change Action Plans (LCCAPs).
An LCCAP is the action plan formulated by local governments that focuses on climate change adaptation and mitigation. It describes how LGUs plan to respond to the impacts of climate change and mainstream them into local land use plan, sectoral development plan, and investment program.
The enhanced LCCAPs should include updated climate and disaster risk assessments and greenhouse gas inventory, and People's Survival Fund (PSF) project proposals, the CCC said.
The PSF is an annual fund for LGUs and accredited local organizations to implement adaptation projects that will bolster the defenses of communities against climate change.
As of January 19, 1,399 or 82% of 1,715 LGUs have submitted their LCCAPs to the commission. The CCC hopes to achieve 100% compliance by 2024.
"Our LGUs, down to the barangays, are at the frontlines of climate change and its impacts. They need all the help they can get to have a fighting chance, but they also need transformation," said CCC vice chairperson and executive director Robert E.A. Borje.
"We don't want them to just adapt, we want them to thrive and grow," he added.
The CCC and First Gen will also strengthen initiatives to promote science- and evidence-based risk assessment, and sustain climate-smart leadership and governance among the target beneficiaries. — Gaea Katreena Cabico