Manila Bay rehab Year 3: DENR told to put environment and people before 'development'
January 27, 2022 | 12:47pm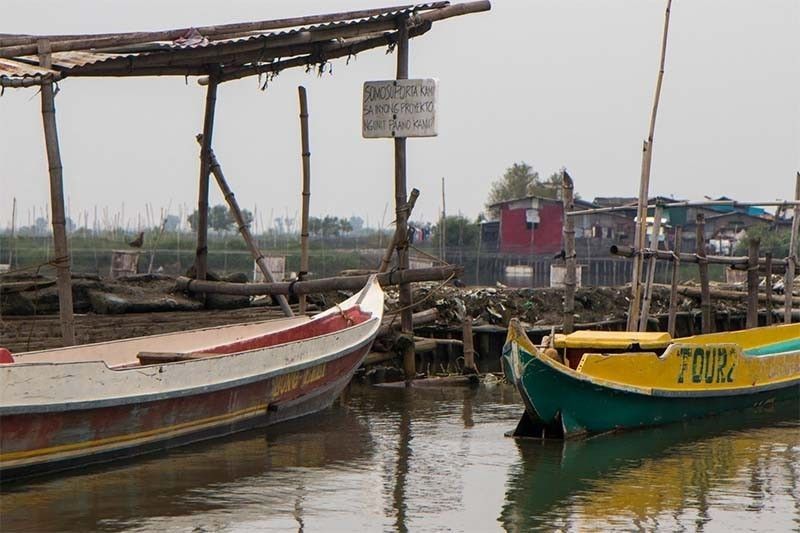 MANILA, Philippines — The rehabilitation of Manila Bay should put the environment and people's welfare before development projects that pose threats to the degraded ecosystem, environmental groups said, three years since the launch of a campaign called "Battle for Manila Bay."
On January 27, 2019, the Department of Environment and Natural Resources began the rehabilitation of Manila Bay. The program would be done in three phases: clean-up and water quality improvement, rehabilitation and resettlement, and education and sustainment.
The DENR recently reported a decrease in coliform levels in its sampling stations in the Baywalk area, Baseco beach area, and the rivers of Obando, Talisay and Pampanga in Central Luzon. The agency attributed the water quality improvement to solid waste strategies, geo-engineering interventions, and compliance monitoring of establishments around the Manila Bay area.
But for a scientists' group, genuine rehabilitation is more than about cleanup.
"The goal of the DENR should not only revolve around making Manila Bay swimmable but also to restore marine ecosystems and improve fisheries production. Aside from addressing solid wastes, it is also important to conserve and restore marine ecosystems, such as mangrove forests and mudflats," the Advocates of Science and Technology for the People (AGHAM) said.
"In this aspect, the Duterte administration failed," it said, noting that mangrove forests and mudflats are being threatened by at least 23 reclamation projects covering approximately 25,000 hectares of the coast of Manila Bay from Bataan to Cavite.
RELATED: Coast Guard 'concerned' with Manila Bay reclamation projects
'Economic development for whom?'
Residents of Barangay Taliptip in Bulakan, Bulacan were displaced from their coastal settlements by 2020, paving the way for the construction of the New Manila International Airport.
The 2,500-hectare airport complex, a project of San Miguel Corp., is seen to generate at least one million jobs and boost the economy.
But for Sherlyn Mazurca, a former resident of Taliptip, living has become more difficult since they moved inland.
"Simple na nga lang ang buhay namin tapos sisirain pa nila…Paano kami uunlad sa ganitong pamumuhay? (We were living simple lives then and they took that away. How can we improve our lives now?)" Mazurca said in a forum organized by fishers group Pamalakaya on January 19, adding fishers in their small community have been denied access to fishing grounds.
In November, the DENR began the demolition of illegal aquaculture structures in Cavite province, after bamboo structures were washed ashore at the Manila Baywalk area along Roxas Boulevard.
AGHAM said the clearing of fishing structures is believed to open the way for projects along the coast of Cavite.
"Sinasabi nila rehabilitation para sa karagatan, para umunlad. Sino nga bang umuunlad ?" Mazurca said.
(They said this was for the rehabilitation of the bay, for development. But who is this development for)
She acknowledged that rehabilitation would make Manila Bay attractive to tourists and visitors. "Tinitignan ba ng mga dumadayo na dayuhan 'yung mga napapaalis, kung naghihirap ba o umuunlad?"
(Do those foreigners and visitors even consider those who were displaced, if we are suffering or if our lives have improved?)
AGHAM stressed the improvement of water quality and restoration of marine ecosystems should come first before reclamation, if it is necessary at all.
"Cutting of mangroves, reclaiming the sea and building structures on it would prevent the reestablishment of marine ecosystems, thus canceling any ongoing rehabilitation effort," it said.
Environmental group Oceana Philippines, for its part, said the government's infrastructure development pathway will cause irreversible damage to fragile ecosystems and make communities more vulnerable to the effects of climate change.
"There will be mitigated losses of fishing grounds for subsistence fishers and increased vulnerability to climate change impacts, such as flooding and storm surge," Oceana said.
The organization also called on the DENR to focus on "honest-to-goodness" implementation of environmental laws.
Dolomite beach
In 2020, the DENR transformed a polluted stretch of Manila Bay's shoreline into an artificial white sand beach covered with crushed dolomite rocks. Officials said such undertaking would help rehabilitate and protect coastal resources in the areas, and prevent erosion.
But scientists and environmentalist criticized the project as an expensive and temporary effort that will not address the bay's problems.
"With the DENR's refusal to conduct a robust scientific environmental impact assessment for the bay rehab's centerpiece dolomite dump, we were sure to end up with expensive but useless theatrics," said Leon Dulce, Kalikasan People's Network for the Environment national coordinator.
He said future leaders should "focus on genuine ecological restoration activities across the entire Manila Bay."
'Cleaner' Manila Bay
In a statement released on January 4, the DENR enumerated the gains of the program such as lower coliform levels, stoppage orders to illegal establishment along the coast, cleanup activities, and collection of water hyacinth in the bay.
Environment Secretary Roy Cimatu said the Manila Bay Interagency Task Force has "accomplished so much and we vow to continue our gains for a cleaner Manila Bay in 2022."
"As the rehabilitation continues, I call on my fellow Filipinos to be part of this huge and vital task to restore Manila Bay to its pristine condition through behavioral change. It's high time that we totally alter our habits on waste disposal as well as our attitude on taking responsibility for one's actions."