Smart, Globe appeal for extension of telco infrastructure policy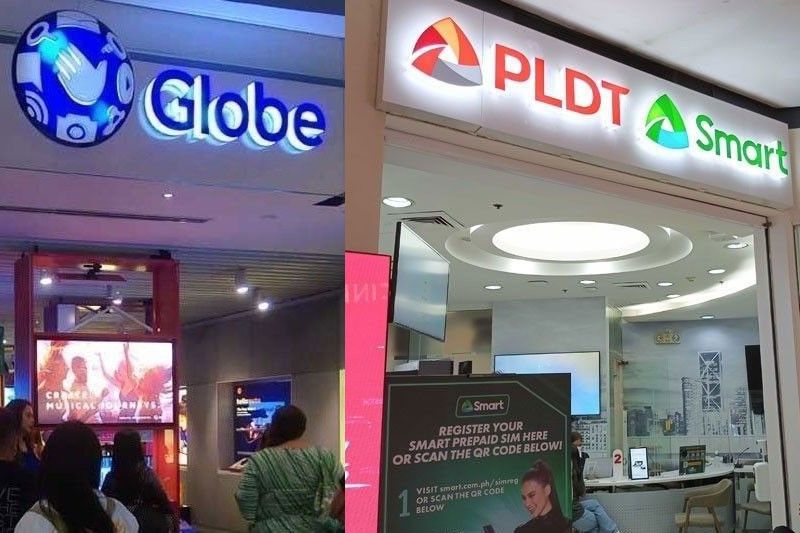 MANILA, Philippines — Telecommunications giants Smart and Globe have appealed to the government to extend a joint memorandum circular (JMC) under the Bayanihan 2 Law, which provides easier and fewer requirements for building infrastructure for telcos.
Representatives of Smart and Globe made their appeal during yesterday's public hearing of the Senate committee on science and technology, chaired and presided over by Sen. Alan Peter Cayetano, that discussed bills pushing for electronic governance or e-governance and the current state of internet connectivity in the country.
Both Smart-PLDT Group senior manager Kenneth Reganon and Globe senior vice president Emmanuel Lazaro Estrada agreed that a joint memorandum circular under Bayanihan 2 Law was a big help to them in building infrastructure for telcos.
"After the Bayanihan 2 Law was enacted, we were able to build up from previously less than 1,000 (infrastructure) a year to now, 2,400 a year. This is a big deal. I hope the life of that JMC can be extended because it is going to expire soon. This is a big help for telcos," Estrada told the committee.
"I think there is now an executive order pending to be approved by the President endorsed by the concerned agencies," he added.
He explained that with the Bayanihan 2 Law expiring in September, a telco would go back to the previous policy of submitting numerous requirements before it is allowed to build infrastructure.