Marcos Jr. admin eyes geomapping of agricultural lands to increase farm yields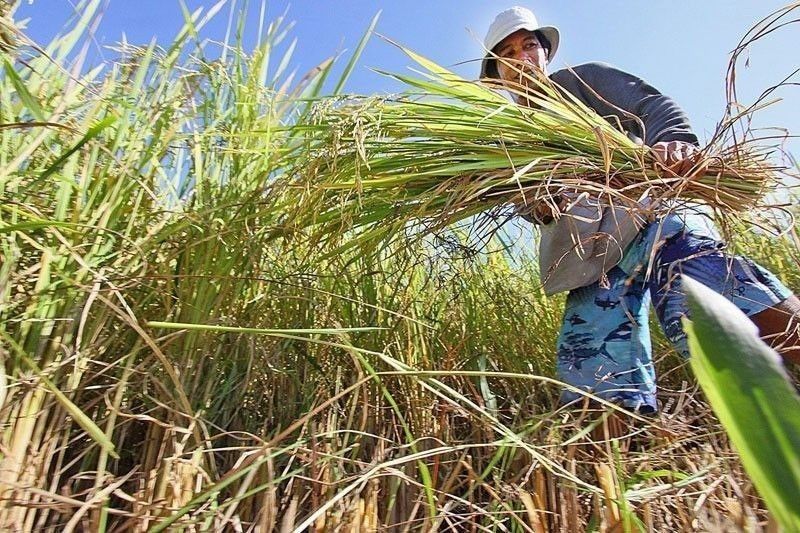 MANILA, Philippines — President Ferdinand "Bongbong" Marcos Jr. has ordered geomapping of all agricultural lands in the country to help boost yields and income of farmers.
The Presidential Communications Office on Thursday said Marcos issued the order during his meeting with the Philippine Rice Industry Stakeholders Movement (PRISM), a multisectoral group involved in the rice industry value chain.
Marcos, concurrently agriculture chief, pointed out that the Bureau of Internal Revenue and National Mapping and Resource Information Authority are already using geomapping.
"We are putting together everything because it is difficult to have everything surveyed. So we would know the areas, and it started also with irrigation," he added partly in Filipino.
"So from that, we will look at the titling problem that would be made easier. But at least we can define the parcels of land," the president continued.
The PCO however said PRISM had noted several concerns such as "high cost of rice production and limited market access, limited access to capital investment, adverse BIR policies, lack of extensive irrigation system and climate crisis-El Niño threat, and slow adoption of vital rice production technology."
Other roadblocks that PRISM identified are "unavailability and lack of access to real-time data, misaligned programs and activities across agri-related government agencies, inconsistent consultative meetings among the various rice stakeholders, and rice smuggling"
But the Malacañang said these can be readily addressed through government interventions and programs, such as Farm and Fisheries Consolidation and Clustering program and credit and financing services by the Department of Agriculture and the Land Bank of the Philippines.
It added that the Marcos Jr. administration is also drawing up the National Agricultural and Fisheries Modernization and Industrialization Plan and other programs that will guide the development of the agriculture and fisheries sectors.
Meanwhile, the meeting also touched on clustering, low soul fertility, mill modernization and improved milling process.
The Philippines is seeking full rice self-sufficiency by 2027, which the DA hopes to achieve through its Masagana Rice Program. Under the five-year program the department aims to stabilize the country's rice supply to 28.86 metric tons from 24.99 MT.
An iteration of the Masagana 99 program of the late former president Ferdinand Marcos Sr. from 1973 to 1984, the DA launched Masagana 150 and Masagana 200 last October to increase rice production by providing farmers high-yielding rice varieties. — with reports from The STAR/ Danessa Rivera