45% of Filipinos see quality of life improving in next 12 months — SWS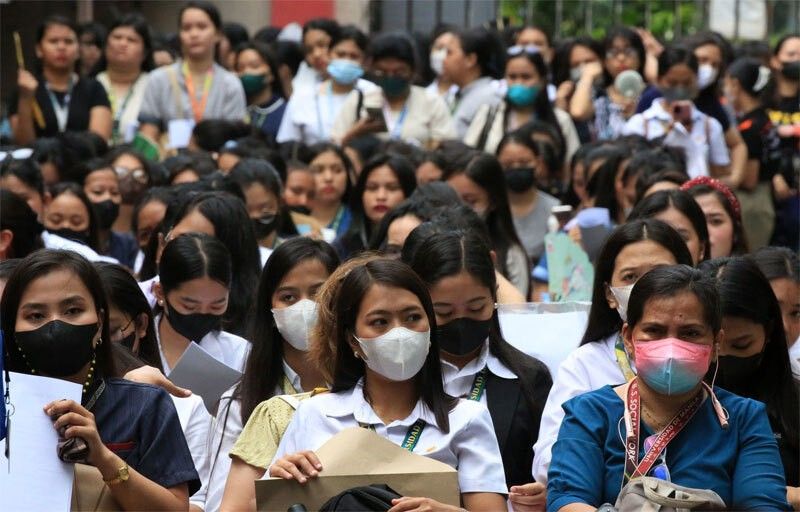 MANILA, Philippines — Forty-five percent of Filipino adults are optimistic that their lives will improve in the next 12 months, a survey conducted by private pollster Social Weather Stations suggested.
The poll, conducted from March 26 to 29, also found 42% of Filipinos saying the quality of their lives will stay the same, and 6% saying it will worsen. Eleven percent of the 1,200 respondents did not give an answer.
This resulted in a net personal optimism score of +38, which the polling firm classifies as "very high." The March net personal optimism score was six points lower than the "excellent" +44 in December 2022.
A survey released by SWS Thursday found only 29% of Filipino adults saying their lives got better in the past 12 months. Twenty-five percent said their lives got worse.
Decline in all areas
The SWS attributed the six-point dip in the national net personal optimism score to decreases in all areas.
Net personal optimism fell to "very high" +37 from "excellent" +43 in Balance Luzon, and to "high" +27 from "very high" +37 in Visayas. It stayed "excellent" in Metro Manila, although down by four points to +45, and in Mindanao (+47).
The survey showed that net personal optimism was "excellent" among those who either graduated from college or took post-graduate studies and those who either finished high school or attended college, "very high" among those who either finished elementary or had some high school education, and "high" among those who either had no formal education or some elementary education.
The SWS also found that net personal optimism was lower among severely hungry families, and higher among households who rated themselves as not poor.
The survey had sampling error margins of ±2.8% for national percentages, ±5.7% each for Metro Manila, Balance Luzon, Visayas, and Mindanao. — Gaea Katreena Cabico