House to pass two more priority bills this week — Romualdez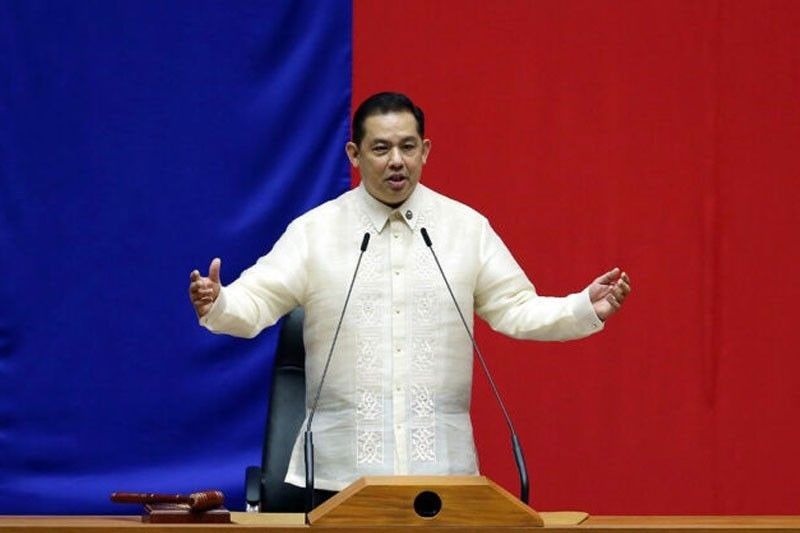 MANILA, Philippines — The House of Representatives is set to pass on final reading two more bills, marked as priority by President Ferdinand "Bongbong" Marcos Jr., this week, Speaker Martin Romualdez said.
In a statement Sunday, the House leader said the proposed Philippine Salt Industry Development Act, and the Bureau of Immigration Modernization Act may be approved on third and final reading this week.
These bills, Romualdez said, "would sustain our economic growth and create more job and income opportunities for our people."
If passed, this would bring the total bills passed as pushed by the Legislative-Executive Development Authority Council (LEDAC) to 33 out of 42.
Three other LEDAC priority bills— Natural Gas Industry Enabling Law, National Employment Action Plan, and Philippine Ecosystem and Natural Capital Accounting System Bill—are set for second-reading approval before adjourning sine die, the statement from Romualdez's office read.
Philippine Salt Industry Development Act
The Philippine Salt Industry Development bill aims to draw up a government strategy that will boost local salt production and eventually inch the Philippines closer towards salt self-sufficiency—a goal that salt producers said can shield the country from global supply chain vulnerabilities.
The bill also seeks to give salt farmers and producers enough funding, training, technical support, and trade and export assistance from the government to achieve salt production targets and decrease reliance on imports.
On the draft Philippine Salt Industry Development Act, Romualdez said: "We have to help the industry and the thousands of Filipinos and their families who depend on it for their livelihood. Our country is surrounded by seas. We can produce a lot of salt for our consumption and even for export."
Bureau of Immigration Modernization Act
The Bureau of Immigration Modernization Act meanwhile seeks to update the 83-year-old Commonwealth Act 613 or the Philippine Immigration Act of 1940.
"The bill aims to modernize and streamline our immigration system to encourage international tourism and foreign investments that would boost the economy," Romualdez said.
The passage of the bill is also expected to update the country's law to "cover recent challenges in immigration and migration and cross-border crimes, including smuggling, illegal recruitment and human trafficking," he added.
The proposed bill also seeks to update the compensation of immigration personnel who are among the lowest paid government officers.
Immigration Commissioner Norman Tansingco last week thanked the House members for approving the said proposed measure on second reading, which the BI chief counts as a win for the Marcos Jr. administration.
He said: "We operate on an 82-year-old law, and many of its provisions are no longer applicable in modern times." — with reports from Cristina Chi