Bulatlat opposes NTC move for inhibition of judge in website blocking case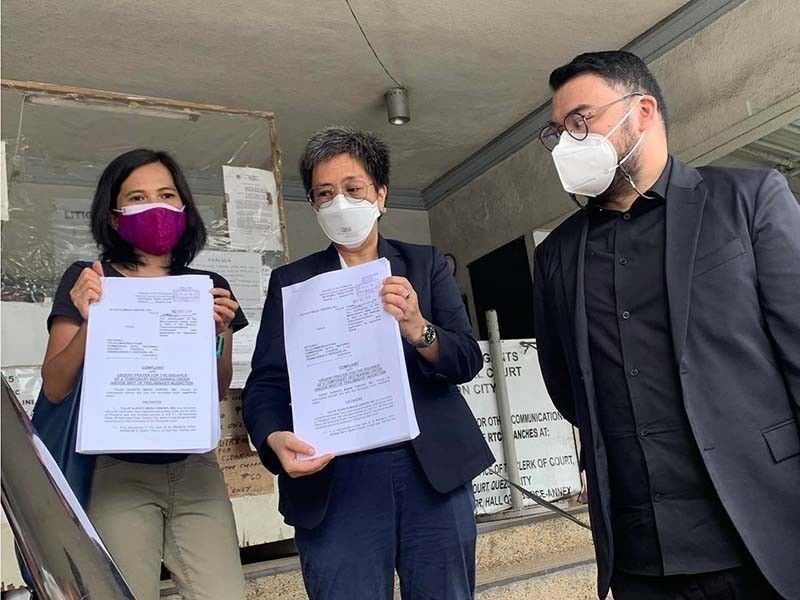 MANILA, Philippines — Alipato Media Center, publisher of Bulatlat, is opposing a motion by the National Telecommunications Commission for the judge to inhibit from hearing a motion to nullify its block order on the alternative news website.
In its plea, the NTC sought the inhibition of Judge Dolly Rose Bolante-Prado for agreeing with Bulatlat's counsel in previous proceedings, saying this showed "bias in favor of the plaintiff, through words and actuations."
The commission claimed that this led to the denial of its motion for reconsideration of the court's issuance of a preliminary injunction on its block order.
The commission also argued that her decision "[echoed] the arguments of the plaintiff — hook, line, and sinker — and the Honorable Presiding Judge herself" during an August 30, 2022 hearing. The idiom "hook, line, and sinker" implies someone has been deceived and has swallowed another's argument as a fish would a hook.
RELATED: Court stands firm on order to stop NTC memo blocking Bulatlat website
Bulatlat, through counsel, registered its "vehement objection" to the NTC's call, saying there is no basis for it.
It said that NTC wants the judge to inhibit because "she allegedly agreed too much with Plaintiff's counsel during arguments," which it said "is hardly a ground for valid recusal" and untrue.
Bulatlat added that the judge, in July 2022, had denied its application for a temporary restraining order on the NTC's block order.
The court also denied its petition to hold the NTC in contempt for refusal to comply with the preliminary injunction that was later issued.
Bulatlat said it did not call for the judge to inhibit from the case then because it recognizes that "the resolution of this Honorablt Court on mentioned ancillary matters...cannot be read as indicative of her disposition on the main case."
The case stems from an NTC memorandum in June 2022 ordering internet service providers to block certain websites — including those of Bulatlat and Pinoy Weekly — for supposed links to communist rebels.
RELATED: Esperon defends blocking sites, calls it protection vs 'leftist misinformation'
The NTC order was prompted by a letter from Hermogenes Esperon Jr., national security adviser at the time, who cited the designation of the Communist Party of the Philippines, the New People's Army and the National Democratic Front as terrorist organizations under the Anti-Terrorism Act as basis.
Bulatlat questioned the order before the Quezon City Regional Trial Court, saying there is no basis for the blocking because it is not a designated organization and that there is no basis to say it is linked to the designated organizations. It said that the NTC does not have authority to order access to its website blocked.
Before the court issued a preliminary injuction on the NTC order, Bulatlat's website would not be viewed by internet users in the Philippines.