As demand for Filipino workers rise, DMW eyes OFW Japan desk
February 9, 2023 | 3:07pm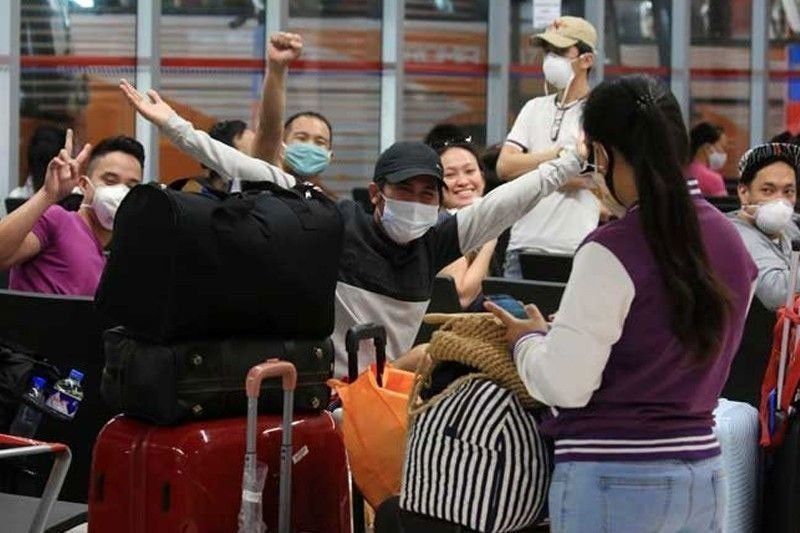 MANILA, Philippines — The Department of Migrant Workers is planning to open a Japan desk to facilitate processing of overseas Filipino workers there after over 80 Japanese employers expressed interest in hiring Filipino workers.
"The general sentiment among Japanese employers was that Filipino workers brightened up their workplaces and were highly reliable and trainable," Migrant Workers Secretary Susan "Toots" Ople said in a statement.
"We want to build stronger relations with Japanese employers and the Japanese government so that the Philippines can be the number one source of skilled workers in Japan," Ople added.
Ople is part of the Philippine delegation on an official working visit to Japan from February 8 to 12.
Dialogue with OFWs
While in Tokyo, Ople also attended a dialogue with OFWs who were already working in Japan through its Technical Internship Training Program (TITP) and Special Skilled Worker (SSW) program.
The TITP aims to train foreign workers with "industrial and vocational skills" to apply in their work back home, while the SSW recruits foreign workers to fill in employment gaps in 14 industrial fields. Workers need to pass a Japanese language proficiency test to be able to get a job under the SSW in Japan, on top of either taking a skills exam relevant to their industry or through a TITP experience.
OFWs report that employers in Japan treat them well. Workers there earn at least P54,548 (130,000 yen) for those in the entry-level TITP and up to P377,640 (900,000 yen) for highly skilled professionals.
10,000 jobs back home
Meanwhile, the official working visit may also translate to around 8,000 to 10,000 jobs back home for those in the electronics, semi-conducters sectors, among others.
In an interview with the ABS-CBN News Channel's "Rundown" on Tuesday, Philippine Ambassador to Japan Mylene Garcia-Albano said a potential P150-billion worth of investments from Japanese companies as the chief executive is also travelling with a large business delegation. The total amount of investment pledges will be announced on Friday.
Marcos Jr. will be capping off his Japan trip with a meet-and-greet with the Filipino community there on February 12. Around 1,000 may be in attendance for the event. – with a report from BusinessWorld / Kyle Aristophere Atienza