Solon requests House subpoena of individuals suspected of smuggling onions, other goods
January 23, 2023 | 4:14pm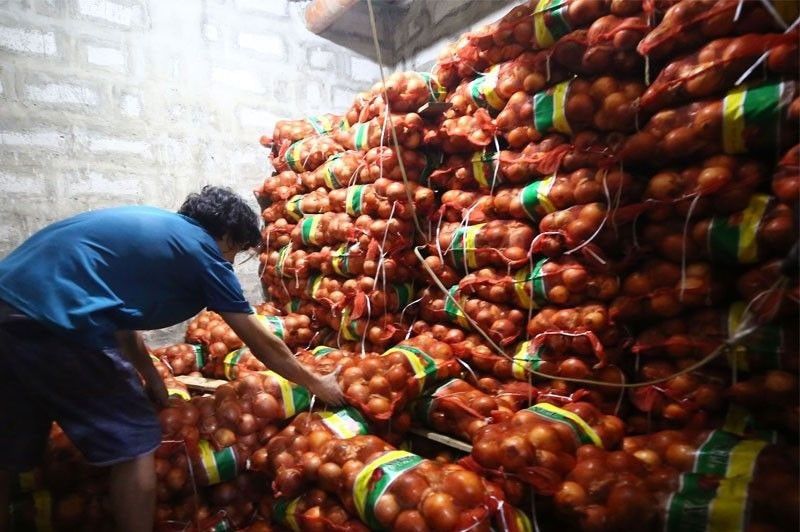 MANILA, Philippines — As a House of Representatives panel begins its probe into rampant agricultural smuggling, a lawmaker named several individuals allegedly behind the illicit importation of millions worth of farmed goods who he said should be questioned by the committee.
Rep. Horacio Suansing Jr. (Sultan Kudarat, 2nd District) requested the House to summon 10 traders, brokers and facilitators during a hearing of the ways and means committee on Monday to question their alleged involvement in "widespread, large-scale" smuggling.
Suansing Jr. asked the committee to issue a subpoena for Michael Ma, Lujene Ang, Andrew Chang, Beverly Peres, Manuel Tan, Leah Cruz, Jun Diamante, Lucio Lim and Gerry Teves.
The lawmaker also included a certain "Aaron" (no last name) on the list of alleged smugglers to be summoned for inquiry.
"In view of these requests, I will divulge in due time pertinent information on these individuals and personalities, which would make relevant these requests to the Committee and to the concerned government agencies," Suansing Jr. said.
House Resolution 311, co-sponsored by Suansing Jr. and Rep. Mikaela Suansing (Nueva Ecija, 1st District), aims to crack down on both outright and technical smuggling, the latter of which refers to the undervaluation and misdeclaration of goods, Suansing said in her sponsorship speech.
The congressional inquiry also aims to identify officials within the Bureau of Customs and the Department of Agriculture enabling the illicit importation of commodities through recycled and expired import permits, non-action on orders regarding possible non-compliance with customs and other activities that "expedite widespread agricultural product smuggling," Suansing Jr. said.
No convictions
Suansing added that since the passage of the Agricultural Smuggling Act of 2016, no individual has been convicted for smuggling, and only 93 smuggling-related complaints have been filed before the Department of Justice.
On top of his request to subpoena individuals, Suansing Jr. also asked for records and documents from the Bureau of Customs and DA on 13 consignees, namely: Victory JM Enterprises, Taculog International Consumer Goods Trading and Asterzenmed Aggregates.
Other companies Suansing Jr. requested documents for were Veneta Consumer Goods Trading, Lalavy Aggregates Trading, Frankie Trading Enterprises, Primex Export – Import Producer, SB Express Logistics, Business Solution, Silver Pop Dry Goods Trading, Thousand Sunny Enterprises, Viogelas Viol Aggregates Trading, Junezone Dry Goods Trading and Burias Jang Consumer Goods Trading.
The lawmaker also asked for the records of importer PilSHON Corporation, "whose cigarette products are allegedly flooding Philippine local markets despite only being declared for transshipment to Malaysia."
As skyrocketing prices of onions and other goods continue to be a hot-button issue, Rep. Joey Salceda (Albay 2nd District), House ways and means committee chairperson, earlier vowed to go after smugglers driving up the inflation of market prices.
Rep. Arlene Brosas (Gabriela Women's Party) said during the hearing that only 10% of contraband onions are caught by the DA and the Bureau of Customs while 90% get sold in markets, based on an estimate of farmers' group Kilusang Magbubukid ng Pilipinas.
The Bureau of Customs seized at least P1.9 billion worth of contraband agricultural products last year, about 30% of which were smuggled onions.